Sponsored by We Didn't Ask For This by Adi Alsaid, published by Inkyard Press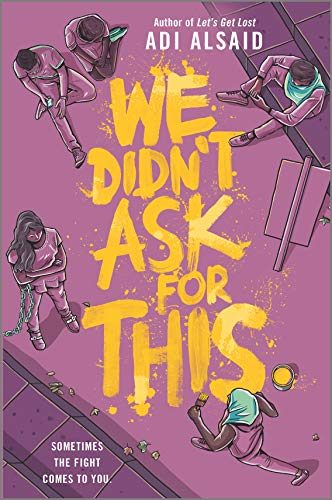 Every year, lock-in night changes lives.
This year, it might just change the world. Central International School's annual lock-in is legendary — and for six students, this year's lock-in is the answer to their dreams. The chance to finally win the contest. Kiss the guy. Make a friend. Become the star of a story that will be passed down from student to student for years to come.
But then a group of students stage an eco-protest and chain themselves to the doors. While some students rally to the cause, others are devastated as they watch their plans fall apart.
Hey YA Readers!
Get ready to sink your teeth into an array of amazing YA ebooks this weekend. So many gems are on sale, and you'll want to snap up as many as you can.
Deals are current as of Friday, April 17.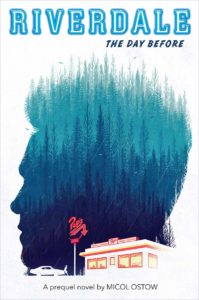 Been meaning to read the Riverdale novelizations? Grab Micol Ostow's Riverdale: The Day Before for $2.
Samira Ahmed's Internment is $2.
One of my favorites, Watch Us Rise by Renée Watson and Ellen Hagan is $2.
This Side of Home by Renée Watson is also on sale and a must-read. Grab it for $2.
I Wish You All The Best by Mason Deaver is $2 and so excellent.
Laura Ruby's Thirteen Doorways, Wolves Behind Them All is maybe one of my favorite YA books of all time. It's $4.
We'll Fly Away by Bryan Bliss is $1.
American Road Trip by Patrick Flores-Scott is a unique take on the road trip story with a deep dive into mental health. $3.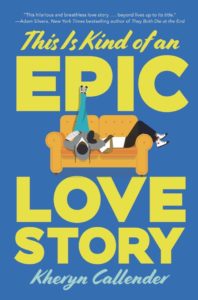 This Is Kind of An Epic Love Story by Kacen Callendar is $2.
What If It's Us by powerhouse duo Becky Albertalli and Adam Silvera is on sale for $4.
Speaking of Becky Albertalli….Simon vs. The Homo Sapiens Agenda is $2.
Haven't yet read Dumplin' by Julie Murphy? Snap it up for $1. Yes, $1.
Pan's Labyrinth by Guillermo del Toro and Cornelia Funke is $1. It's so dang good, whether or not you are familiar with the movie.
Itching for science fiction? Blight by Alexandra Duncan should scratch it. $2.
Dark fantasy readers: Kiersten White's And I Darken, the first in a series, is $2.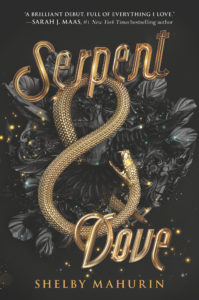 Craving even more fantasy? Serpent and Dove by Shelby Mahurian is $4.
Girl In Pieces by Kathleen Glasgow is $2.
Not a Drop to Drink by Mindy McGinnis will leave you with nightmares and you can pick it up for $2.
Shane Burcaw is one of the funniest writers — humans! — out there. Grab his memoir in essays Laughing At My Nightmare for $3.
Vanishing Girls by Lauren Oliver is a mere $1.
If you haven't read Elizabeth Wein's Code Name Verity, it's $3.
You Killed Wesley Payne by Sean Beaudoin is $2.
Last, but not least, grab The Epic Crush of Genie Lo by FC Yee for $2.
---
Thanks for hanging out, and we'll see you again on Monday! I hope you found your next favorite read here.
— Kelly Jensen, @heykellyjensen on Instagram and editor of Body Talk, (Don't) Call Me Crazy, and Here We Are.