Sponsored by Forge Books.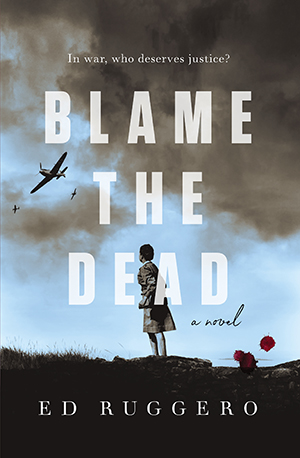 Set against the heroism and heartbreak of World War II, former Army officer Ed Ruggero brilliantly captures timeless stories of ordinary people swept up in extraordinary times. Sicily, 1943. Eddie Harkins, former Philadelphia beat cop turned Military Police lieutenant, finds himself first at the scene of a murder at the US Army's 11th Field Hospital. With help from nurse Kathleen Donnelly, once a friend and now perhaps something more, it soon becomes clear that this unit is rotten to its core. As battle lines push forward, Harkins is running out of time to find the killer before he can strike again.
Hi mystery fans! You know the drill: I am here with some clickity links with interesting things to read, news, something to watch, and Kindle deals. Here's to a bookish weekend!
From Book Riot And Around The Internet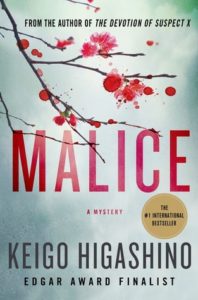 Where to Start Reading Keigo Higashino (One of my favorite authors!)
Rincey and Katie discuss My Dark Vanessa and Excavation, Latinx mysteries, and what they're reading on Read Or Dead.
We're Giving Away a $50 Gift Card to Barnes and Noble!
6 Books That Contextualize Harvey Weinstein's Monumental Guilty Verdict
For fans of The Whisper Man: Could this be the most terrifying thriller of the year? Here's your first look at The Shadows
If You Liked My Sister, the Serial Killer, you'll like…
The month's best in crime, mystery, and thrillers.
Who you gonna call? Ghost of Agatha Christie knocking her own books off shelves in hometown museum
News and Adaptations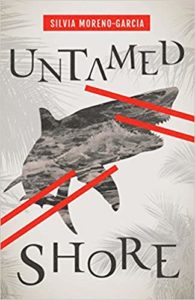 Here are the bookstores you can catch Silvia Moreno-Garcia at this month!
Janet Evanovich Moves To Atria For Next Four Books In Substantial 8-Figure Deal
Thriller novelist Harlan Coben on suburban secrets and Netflix hits
Modern Cold War Comic 'Red Atlantis' Launching in June
Kylie Bunbury Cast as Lead in David E Kelley's ABC Series 'The Big Sky' (Will watch anything she's in. Also, BRING BACK PITCH!)
Apple Won't Let Bad Guys Use iPhones in Movies (Plus other 'Knives Out' Facts)
The release of the new James Bond film has been put back by seven months as coronavirus continues to spread.
Watch Now
The finale of Megan Abbott's Dare Me adaptation airs this Sunday (making all the popcorn!) and if you need to catch up, or marathon, the episodes are streaming on USA website/app. This has been one of the best filmed shows for me, and has really nailed the suspense.
Kindle Deals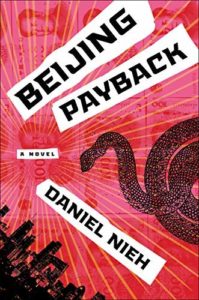 For fans of family drama and mystery: Beijing Payback by Daniel Nieh is $1.99!
If you're looking to start a YA mystery series about a school training elite spies that has one of their own murdered: Killing November by Adriana Mather is $1.99! The sequel, Hunting November, is out end of this month.
If you're looking for an early 1900's NY historical mystery: A Death of No Importance (Jane Prescott #1) by Mariah Fredericks is $2.99! (Review) (TW pedophile)
Browse all the books recommended in Unusual Suspects previous newsletters on this shelf. See 2020 upcoming releases. An Unusual Suspects Pinterest board. Get Tailored Book Recommendations!
Until next time, keep investigating! In the meantime, come talk books with me on Twitter, Instagram, and Litsy–you can find me under Jamie Canavés.
If a mystery fan forwarded this newsletter to you and you'd like your very own you can sign up here.