Sponsored by our $50 Barnes and Noble giveaway! Enter here!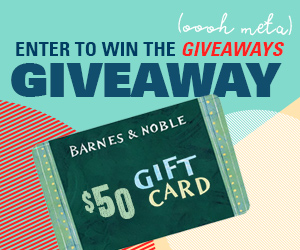 We're giving away a $50 gift card to Barnes and Noble to one lucky reader. Enter (and don't forget to send us pics of your book stack if you win!).
Happy March, folks! People can freak out about viruses all they want; apparently the end of the world in Tucson is marked by the arrival of twenty gazillion mosquito hawks (crane flies). They are literally everywhere; one flew into the side of my head at rehearsal last night. I used to be all about their survival; but even if they did actually eat mosquitoes, they're getting on my absolute last nerve.
News and Useful Links
Surprising no one, EL James's first non-Grey novel, The Mister, has been optioned for some kind of film by Universal. I'm honestly not sure how they'll be able to successfully translate that one to screen and call it a romantic movie, because you kind of hate the male protagonist's actions and need to be in his head to feel at all sympathetic towards him.
Harlequin is launching a new campaign under the auspices of "That Harlequin Feeling," which is all about feeling good, I guess? And you can download two free books from their website.
Piper Huguley announced on Twitter that she would be working with Hallmark Publishing on her contemporary debut…and there might even be a movie involved.
Romance Sparks Joy is reading Desire and the Deep Blue Sea for their next book club. Have you read it? It's seriously adorable.
Adriana Herrera, Ruby Lang, Cat Sebastian, Emma Barry, and Olivia Dade have teamed up to put out He's Come Undone, which just looks and sounds amazing. It's not out until May, but it's available for preorder now.
Sometimes I neglect to give Dafina the recognition it deserves, so you should all definitely read this interview with Esi Sogah.
And Romance Sparks Joy pulled together a lot of different things from the far reaches of Romancelandia both last weekend and just yesterday.
Deals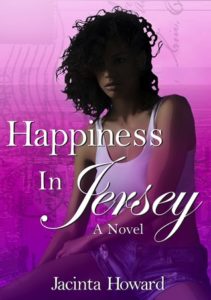 Looking for a new adult campus romance featuring a grumpy, snarky female protagonist who plays bass guitar for a neo soul band? I mean, who isn't, right? Thanks to Teresa, I've been turned on to Jacinta Howard's Happiness in Jersey, the first in the Prototype series, which is 2.99 right now (or free if you have Kindle Unlimited). Jersey just wants to get through school, keep her scholarship, and play her music. A smiling man was not part of that want. She intends to keep it that way. I look forward to watching this all play out.
Recs!
I'm still making my way through Kristen Callihan's back- and frontlist (right now I'm reading Outmatched, which is very much a Big Misunderstanding kind of book filled with all my favorite tropes), but I've picked up a few other good reads recently, too.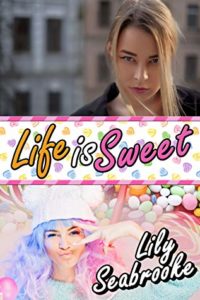 Life is Sweet
Lily Seabrooke
Someone on Twitter (Sarah MacLean, maybe?) asked for romance written by trans women, which is apparently a very tall order. While she wasn't the only author recommended, Lily Seabrooke's name came up a number of times, so I had to check her out.
Life is Sweet is a nice, fluffy read that is also very angsty? Melissa and Kayla have a great meet-cute: Melissa is a workaholic in search of a gift for her sister, and Kayla owns the candy shop she wanders into for said gift. At the time of their meeting, Kayla has broken one of her machines and needs a hand ebbing the flow of jelly beans. Melissa can't stop coming back, and after a painful encounter with an ex, both women realize they could help each other with some fake dating. They each have their own Big Bad to deal with, but have each other's backs through it all.
CW: Mention of past domestic abuse, intimidation, unhealthy work practices, pregnancy, estranged family
She doesn't have a large backlist, but I hope to see more of her work in the future.
What are you reading this week?
As usual, catch me on Twitter @jessisreading or Instagram @jess_is_reading, or send me an email at wheninromance@bookriot.com if you've got feedback, bookrecs, or just want to say hi!