Sponsored by Penguin Random House Library Marketing.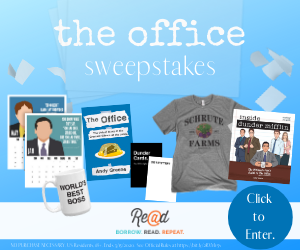 Enter for Your Chance to Win The Office Sweepstakes! One lucky winner will receive the ultimate fan bundle for The Office—including copies of the upcoming and recently published books The Office and Inside Dunder Mifflin, a 2020 Calendar of The Office Characters, The Office World's Best Boss Dunder Mifflin Ceramic Mug, Dunder Cards—the Full The Office TV Show Card Game, and a Shrute Farms Tee.
Notes
Welcome back, readers! How is everyone doing? I admit, I have a major case of "OOOO SHINY BOOKS" lately. I have read the beginning-to-middle of twenty-something upcoming books in the last week. Not because they aren't good, many of them are exceptional, but because I want to read so many things thisveryminute. I keep picking up a new book every time I sit down to read. Which is awesome, but isn't getting books finished. Sometimes I wish I was still a book monogamist!
I don't have a ton of news today, but that's okay. I'm sure you have books to read! Whether you're reading one book or eleventeen, I hope you're having a great time. Please enjoy the rest of your week, and remember to be excellent to each other! I'll see you again on Thursday. – xoxo, Liberty
Here's Monday's trivia question: In George Orwell's Animal Farm, what kind of animal is Boxer? (Scroll to the bottom for the answer.)
Deals, Reels, and Squeals!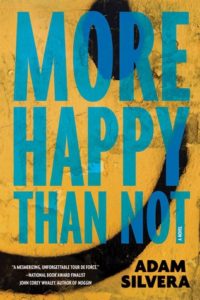 More Happy Than Not by Adam Silvera is being made into a series.
Here's the first trailer for The Green Knight, starring Dev Patel.
Here's the cover reveal of White Tears/Brown Scars: How White Feminism Betrays Women of Color by Ruby Hamad.
Jessie Mihalik announced her new three-book deal.
Amy Ratcliffe is writing a guide to fandom for kids.
Tiffany D. Jackson has written a picture book.
Jessica Chastain and Eddie Redmayne will star in a big screen adaptation of The Good Nurse.
Lana Condor talked about the third and final To All the Boys film.
Daniel Bruhl will star in an adaptation of All Quiet on the Western Front. (Have you seen his film Goodbye, Lenin? I love that movie.)
Margaret Qualley will star in A Head Full Of Ghosts, an adaptation of the Paul Tremblay novel. (Related: She is in Once Upon a Time…in Hollywood, which I watched this weekend. I thought it was excellent.)
Book Riot Recommends 
At Book Riot, I work on the New Books! email, the All the Books! podcast about new releases, and the Book Riot Insiders New Release Index. I am very fortunate to get to read a lot of upcoming titles, and learn about a lot of upcoming titles, and I'm delighted to share a couple with you each week so you can add them to your TBR!
Excited to read: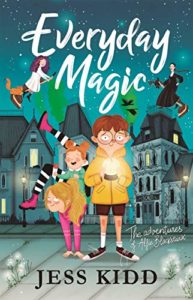 Everyday Magic: The Adventures of Alfie Blackstack by Jess Kidd, Beatriz Castro (Illustrator)
If you listen to All the Books!, you know I am a HUGE fan of Jess Kidd. I am wildly jealous that her books are released in the UK before we get them here. And now she has written a children's book, about a young boy who lives with his witch aunts! WE WANTS THE PRECIOUS. But once again, we have to wait for it. I can't find any information about physical copies being released in the US yet, but fingers crossed! If Kidd's children's book is as good as her adult titles, it's going to knock our socks off.
What I'm reading this week: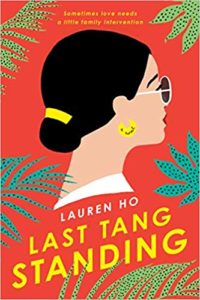 Last Tang Standing by Lauren Ho
The Abstainer: A Novel by Ian McGuire
Utopia Avenue by David Mitchell
These Ghosts Are Family by Maisy Card
Blackwood by Michael Farris Smith
Pun of the week: 
I bought a dictionary and when I got home I discovered all the pages were blank. I have no words for how angry I am.
Here's a cat picture: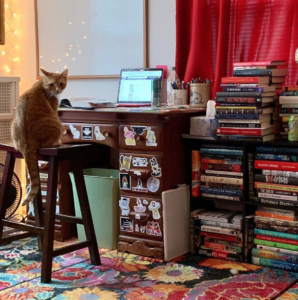 My office assistant is cute but useless.
And this is funny.
Hooray, accomplishments!
Trivia answer: A horse.
You made it to the bottom! Thanks for reading! – xo, L