Sponsored by Wicked Bite by Jeaniene Frost.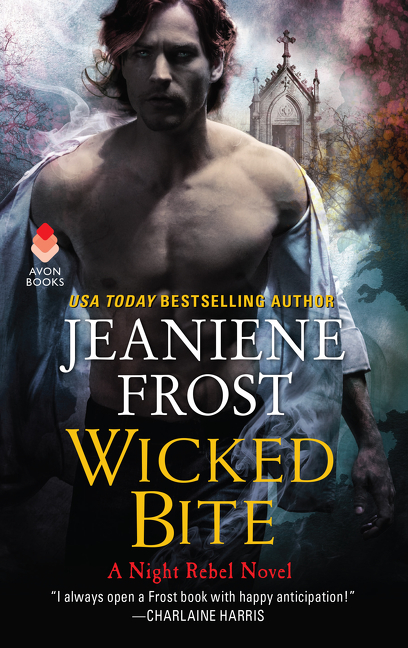 Vampire Law Guardian Veritas is about to break every rule, by secretly hunting down dark souls that were freed in order to save master vampire Ian. By her side is master vampire Ian, his memories fragmented, but determined not to be left behind by the woman who entranced him. So what if demons, other Law Guardians, and dangerous, otherworldly forces stand against them? Come hell or high water, Ian intends to remind Veritas of the burning passion between them, because she is the only person seared on his mind—and his soul…
How's your week gone, love lovers? I hope it's been reasonable, and kind of warm. Whichever Alentine you celebrate, enjoy it safely!
Over on Book Riot
Have you been thinking about reading Courtney Milan, but weren't completely sure where to start? Well, this probably isn't actually going to help, but it's a nice rundown of her books. Go ahead, writhe with indecision for a bit.
Meta romances are cool. What's a meta romance, you ask? Oh, just a romance with romance in it.
Speaking of Alentines, Trisha and I talked plenty about the various ways to celebrate.
Queer AF M/F romances, at your service.
Do you use a book tracker? Book Riot's got something new for you to try out.
And there's still time to enter to win a B&N gift card!
Deals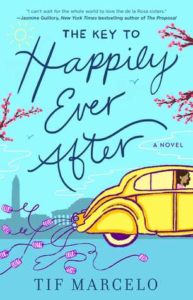 If The Worst Best Man left you wanting more DC-area (I refuse to use DMV) love with awesome family dynamics, The Key to Happily Ever After by Tif Marcelo is 1.99! There is even wedding planning involved, so it can really scratch an itch if you've got it. Now's a great time to get it, and be prepared for the release of Once Upon a Sunset in early March.
Black History Highlight
No book highlight today, but you should definitely check out the Wikipedia page for Vivian Stephens, founder of Romance Writers of America and longtime romance editor. It's a recent addition to the site, and the most information gathered about her that I've seen on the open web. Fun fact: At one point, she was Beverly Jenkins's agent!
New Books
Lots of good-looking books out this week! I've even read one lolsob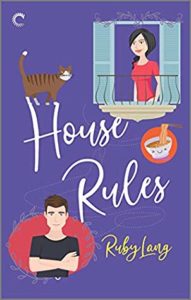 House Rules
Ruby Lang
This is the third book in Ruby Lang's Uptown series, but each one can stand alone. (But if you haven't read the other two, I definitely recommend checking them out.) Here, ex-spouses Simon and Lana run into each other while looking at apartments. Simon still lives in the rent-controlled 500 square foot apartment he inherited from his father, and Lana is new to the city on a trial job. She finds an amazing apartment but isn't completely able to cover it so…she calls Simon. They are both over the age where people—even in New York—commonly have roommates, but the apartment is perfect, and so they tentatively start a new partnership. The tension is palpable between the two, but they're determined to go no further than sharing space…and hardly that. But prolonged exposure and years of history can lead to other things.
And of course, Just One More by the great Jodie Slaughter comes out tomorrow. It's going to be one of my favorite Valentine's Day romances for a long time, I think. (If you missed my rec of it on Monday, check that list of Valentine's Day romances out!)
Other books I'm looking forward to reading: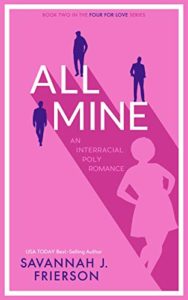 All Mine by Savannah J. Frierson (The sequel to last year's Valentine's Day book, Be Mine!)
All Geek to Me by Allie York
No Parking by Valentine Wheeler
Moontangled by Stephanie Burgis
And This I Swear by Stephanie Nicole Norris
The Bedroom Experiment by Kendall Ryan
Out of Practice by Carsen Taite
Taking a Shot at Love by KC Richardson
What are you reading this weekend?
As usual, catch me on Twitter @jessisreading or Instagram @jess_is_reading, or send me an email at wheninromance@bookriot.com if you've got feedback, bookrecs, or just want to say hi!