Sponsored by Hanover Square Press and THE LOST BOOK OF ADANA MOREAU by Michael Zapata.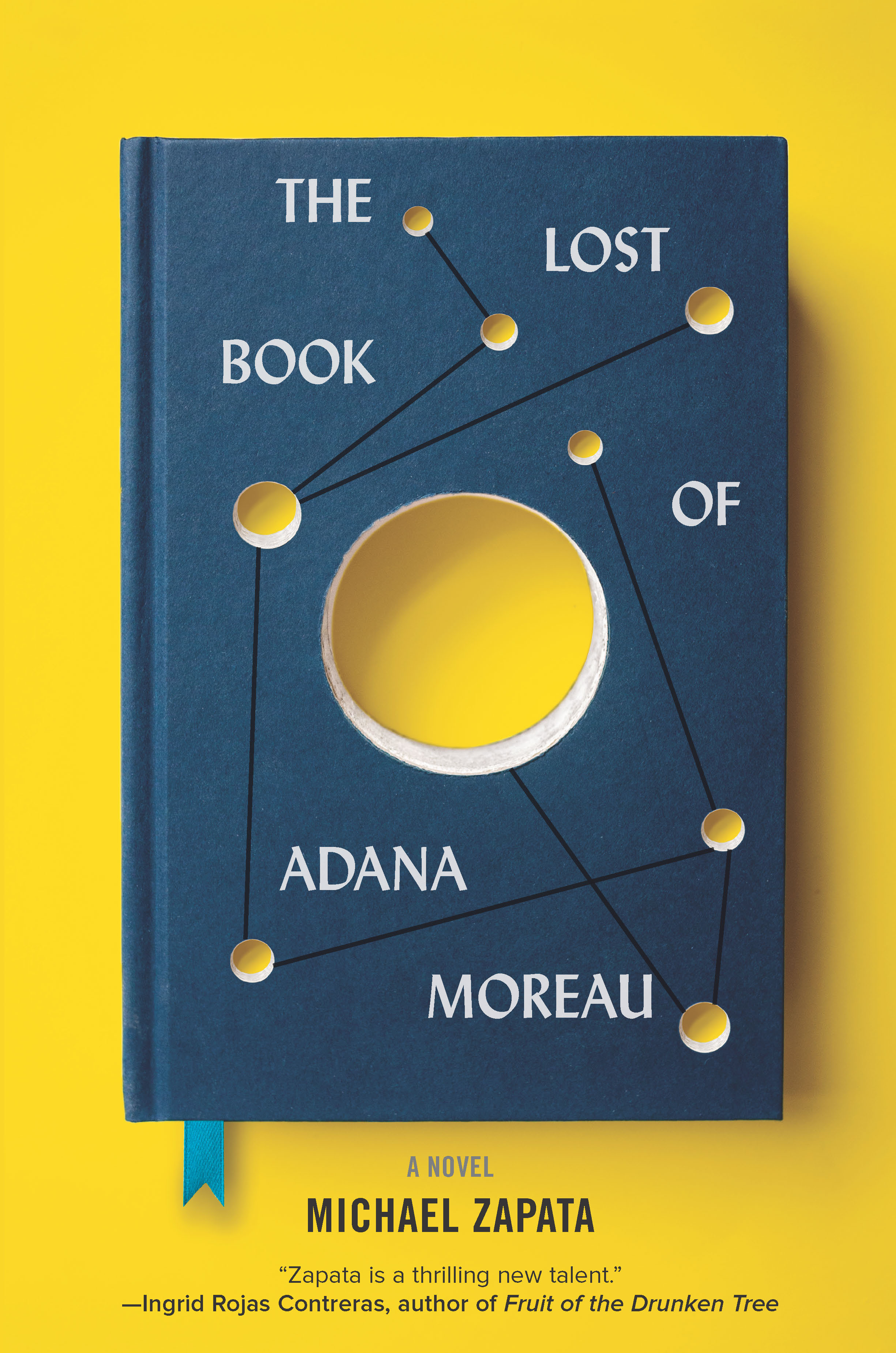 The Lost Book of Adana Moreau is the mesmerizing story of a Latin American science fiction writer and the lives her lost manuscript unites decades later in post-Katrina New Orleans. A "powerful ode to the mysteries that echo across generations, the wonder of artistic creation, and the profound unknowability of what exactly constitutes 'reality,'" (Laura van den Berg) Michael Zapata's debut shines a breathtaking new light on the experiences of displacement and exile that define our nation. The Lost Book of Adana Moreau is a brilliantly layered masterpiece that "has earned Zapata comparisons to Jesmyn Ward" (Boston Globe).
Happy Monday! Another weekend has come and gone, and unbelievably, we're heading toward the end of January already. That's means we have a whole month of amazing books already under our belt! Have you been keeping up with new releases? It's really easy if you sign up for Book Riot Insiders! I curate the New Release Index, which is a big, colorful calendar of upcoming books. (True story: BR didn't ask me to say this. I'm just really proud of the work I've put into it. It's an epic nerdpurr!)
Whatever your area of expertise, I hope you have something wonderful to read. Please enjoy the rest of your week, and remember to be excellent to each other! I'll see you again on Thursday. – xoxo, Liberty
Here's Monday's trivia question: How old was Jane Austen by the time she finished writing Northanger Abbey, Sense and Sensibility, and Pride and Prejudice? (Scroll to the bottom for the answer.)
Deals, Reels, and Squeals!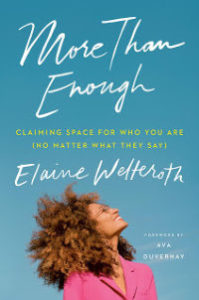 Elaine Welteroth's memoir, More Than Enough: Claiming Space for Who You Are (No Matter What They Say), is being made into a television series.
Netflix is developing The Witcher: Nightmare of the Wolf as an anime feature.
Marlon James is hosting a new literary podcast.
Marta Kaufman is bringing Karen Thompson Walker's The Dreamers to the small screen.
The House on Mango Street by Sandra Cisneros is going to be a TV series.
Matt Damon will star in the adaptation of The Force by Don Winslow.
Here's the cover reveal for The Mermaid, the Witch, and the Sea by Maggie Tokuda-Hall.
Here's the final trailer for To All the Boys: P.S. I Still Love You.
Eddie Marsan has joined the cast of The Power.
BOOM! Studios announced The Sacrifice of Darkness, an upcoming graphic novel from Roxane Gay and Tracy Lynne Oliver.
And speaking of Roxane Gay, she's going to be on the season finale of The L Word!
Here's the cover reveal for Who I Was With Her by Nita Tyndall.
Orbit announced a new epic fantasy trilogy from Tasha Suri.
Here's the trailer for The Last Thing He Wanted by Joan Didion.
An Alex Cross series is in the works.
Hulu is developing a limited series of F. Scott Fitzgerald's Tender Is The Night.
Here's the first trailer for The Undoing, based on the novel You Should Have Known by Jean Hanff Korelitz.
Gill Hornby's novel, Miss Austen, based on the relationship between Jane Austen and her sister Cassandra, is being made into TV series.
Book Riot Recommends
At Book Riot, I work on the New Books! email, the All the Books! podcast about new releases, and the Book Riot Insiders New Release Index. I am very fortunate to get to read a lot of upcoming titles, and learn about a lot of upcoming titles, and I'm delighted to share a couple with you each week so you can add them to your TBR!
Excited to read: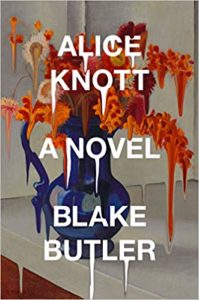 Alice Knott by Blake Butler (Riverhead Books (July 7, 2020)
Butler's last novel, Three Hundred Million, was a skull-boinking I still haven't recovered from, in a good way. It was like 2666 meets the first season of True Detective. I am verrrrrrrrry excited to check out his next novel, which is headed our way this summer. It's about a reclusive heiress and the destruction of her prized art collection, which is captured on video, and sets off copycat crimes around the globe. Sounds weird – sign me up.
What I'm reading this week: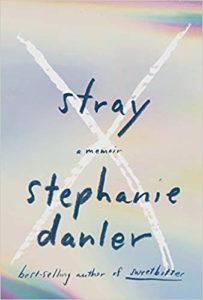 Stray: A Memoir by Stephanie Danler
The City of Good Death by Priyanka Champaneri
Betty: A Novel by Tiffany McDaniel
Red Dust by Yoss, David Frye (translator)
Nothing Important Happened Today by Will Carver
Pun of the week:
Where did the cat go after losing its tail? To a retail store.
Here's a cat picture: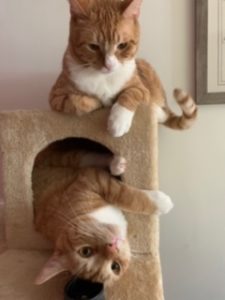 These two dummies.
And this is funny.
Trivia answer: 23.
You made it to the bottom! Thanks for reading! – xo, L