Sponsored by Cub by Cynthia L. Copeland, new from Algonquin Young Readers.
A laugh-out-loud funny and empowering graphic memoir about growing up and finding your voice. Cindy has just dipped a toe into seventh-grade drama—with its complicated friendships, bullies, and cute boys—when she earns an internship as a cub reporter at a local newspaper in the early 1970s. Searching for her own scoops, Cindy doesn't always get it right, on paper or in real life. But whether she's writing features about ghost hunters, falling off her bicycle and into her first crush, or navigating shifting friendships, Cindy grows wiser and more confident through every awkward and hilarious mistake.
Happy New Year! My name is Louise Johnson and I'm the new writer of this newsletter. I'm a blogger, researcher, and writer based in the United Kingdom and I specialize in children's books so you're in safe hands, I promise. I'll be bringing you my weekly picks from the children's book releases in the US, backlist shout-outs, and news of the occasional British children's book release as well. Let's get started!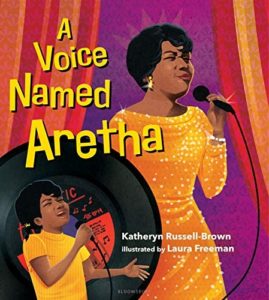 A Voice Named Aretha by Katheryn Russell-Brown, illustrated by Laura Freeman
If I want this newsletter to share anything with you, it's books that celebrate brilliant women and make their lives accessible to young readers. Where better to kick that off than with A Voice Named Aretha? It offers children a chance to find out more about this iconic woman and the years of work it took for Franklin to become famous. Look out in particular for the recurring motif of a crown throughout – you can just see it on the cover here.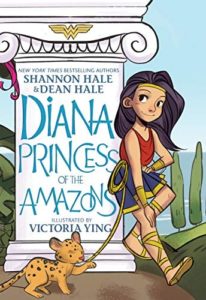 Diana Princess of the Amazons by Shannon Hale and Dean Hale, illustrated by Victoria Ying
Graphic novels? Young Diana? Yes please! From a dynamic team involving NYT bestsellers and an artist with credits on Moana, Frozen, Tangled, and more, this story about the young Wonder Woman looks an absolute treat. Diana is the only child on her island, and decides to make herself a friend out of clay. The only problem is that her friend might actually be a monster…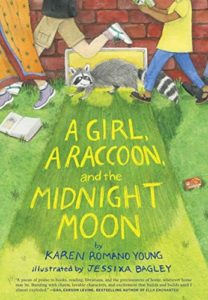 A Girl, A Raccoon, and the Midnight Moon by Karen Romano Young, illustrated by Jessixa Bagley
When a New York City branch library faces possible closure, the daughter of the librarian decides to save the library. Pearl is supported in this by the library crew which involves literate raccoons, a constantly tap-dancing girl , and an older boy she has a crush on. This had me at literate raccoons…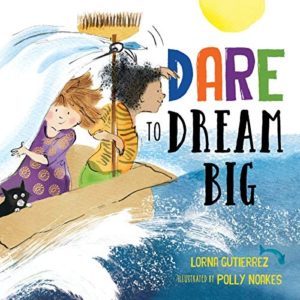 Dare to Dream Big by Lorna Guitterez, illustrated by Polly Noakes
Dare to dream! Dare to fly higher! Dare to do what hasn't been done! Dare to be second to none!
It's never too early for little ones to be empowered, and this picture book is a gorgeous way to do it. Simple bold statements encourage children to live life on their terms and make their dreams come true.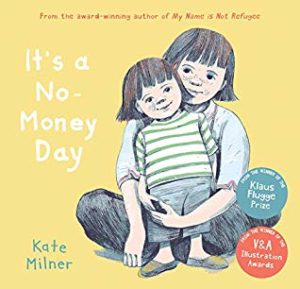 It's A No-Money Day by Kate Milner
I promised the occasional British title and here we are! It's A No-Money Day was released in October in both the US and the UK, and deals with financial insecurity, social vulnerability, and the reality of a society with food banks. It sensitively introduces difficult topics to readers who may be experiencing them, and does so in a caring, gentle, and kind way. This is good, classy work done by somebody who knows what they're doing.
I think that's a good few titles to start the year off with, so we'll wind things up there. You can find me on social media @chaletfan – let me know what you and your kids are reading! And, if you like your fiction literary and your podcasts podcasty, then please do come and join me and Mary Kay at Novel Gazing, a podcast devoted to the world of literary fiction.
See you next time!
Louise.