Sponsored by our Kindle Paperwhite Giveaway! Enter here.
We're giving away a Kindle Paperwhite to one Riot Reader! To enter, click here and sign up for Daily Deals, our newsletter that rounds-up the best books that have gone on sale every day.
Well folks, it's the last Kissing Books of 2019. Can you believe it? We've had such a journey this year. Ups, downs, highs, lows. Hair-pulling controversies and absolute and utter delights. What's been your favorite romance moment of 2019?
Since we won't chat for a couple weeks (Book Riot is closed from December 25-January 1), you get all the KB components this good Monday morning. Think of it as a blast from the past from back when we were only doing this once a week.
News and Useful Links
We learned yesterday that OG romance novelist Johanna Lindsey died several weeks ago. She was 67.
Is anyone surprised that the bestselling book of the 2010s was Fifty Shades of Grey? Considering how many I see on shelves every time I go into a used book store, I'm surprised that people are surprised. As someone who DNF'd the first book and only saw the first move, I am very much aware of how much of an impact that book had on bookstores and booksellers, and how much the wave in the earlier part of the decade affected a large component of adults with money to spend.
Have you seen the trailer for Netflix's adaptation of PS I Still Love You? Lara Jean is back!
Check out this Romance Humble Bundle! It's hella white, but at least the money goes towards the ACLU.
If you missed what RWA had to say about The Hallmark Channel (which has a publishing arm and also partners with other romance publishers) removing advertisements featuring a lesbian kiss and then putting them back again, here's there complete statement.
(And the reminder that RWA Nora Roberts Lifetime Achievement Award Recipient Suzanne Brockmann acted as producer and writer for The Perfect Wedding, a pretty cute gay romcom.)
And if you're still looking for holiday romances to read, check out this list from Autostraddle.
Over on Book Riot
I got to thinking about the whiteness of sports romance, especially after reading a few that didn't live up to that stereotype.
And Sil matched a bunch of romance couples with their Hogwarts house pairings. (Because we can be disappointed in a creator and still use key cultural components of their intellectual property to have our own kind of fun.)
Do you like comics? I want to read about all of these people.
Deals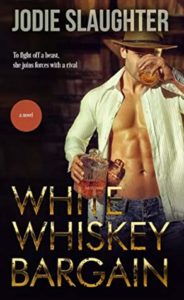 Have you read the book half of Twitter still can't shut up about? White Whiskey Bargain by Jodie Slaughter has all the things: moonshine, marriage of convenience, an Appalachia that isn't just white. And did I mention family rivalry? It's 2.99 right now (and you can also read it on Kindle Unlimited if someone happens to give you the gift that keeps on giving).
Upcoming Releases!
Since it's the last KB of the year, I figured I should make sure the last few books of 2019 are on your radar! The books that are released after Christmas always get the short end of the stick, and often fall through the cracks. But I've heard a lot from early readers about some of these books, and I am looking forward to getting the time to read them.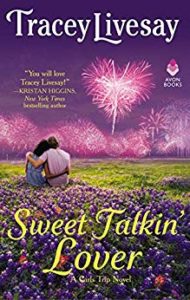 Sweet Talkin' Lover
Tracey Livesay
The first book in a new series about a group of friends, this one gives us a new take on a favorite trope: the workaholic and the civil servant. In this case, a marketing manager who needs to shut down a low-producing factory and Mayor McHottie, who will do whatever it takes to get her on his side.
The Prince of Broadway
Joanna Shupe
The second book in Shupe's new series set in early Gilded Age New York City, this one is definitely set to be full of fireworks. He's the owner of New York's most exclusive casino, and she wants to open one of her own—just for women. He wants to ruin her family, and she knows but doesn't care; with the knowledge she can gain from him, she has all she needs.
Love Lettering
Kate Clayborn
Do you like calligraphy? Stationery? Planners? You'll love Meg, who creates custom journals and all kinds of things for New York's wealthy folks. She hints at the collapse of Reid's approaching wedding with a hidden word in their wedding program, and when they meet again, Reid wants to know how. Too bad she's too busy searching for her lost creativity.
There's also a couple more that I know less about but am also looking forward to picking up: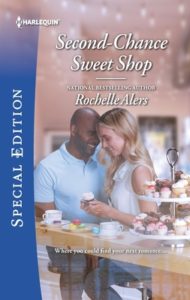 Second-Chance Sweet Shop by Rochelle Alers
Forever My Duke by Olivia Drake
The Secret She Keeps by HelenKay Dimon
Every New Year by Katrina Jackson
So, That Got Weird by Amelia Klingston
And since tonight is the second night of Hannukah, it's not a bad time to check out Xan West's Eight Kinky Nights…
What books are you finishing out the year with?
Enjoy your holidays as best you can, and I hope you manage to spend some time taking in the HEAs.
As usual, catch me on Twitter @jessisreading or Instagram @jess_is_reading, or send me an email at wheninromance@bookriot.com if you've got feedback, bookrecs, or just want to say hi!