Sponsored by Amazon Publishing
We lie. We hurt. We love. A mother and daughter already at odds with each other struggle to pick up the pieces in the wake of a tragic and questionable accident. But how can they rebuild without the glue that holds everything together? And how can they learn to love each other again? The #1 New York Times bestselling author of It Ends with Us returns with a poignant novel about family, first love, grief, and betrayal that will touch the hearts of both mothers and daughters. Read Regretting You by Colleen Hoover today.
Hey YA Readers!
Thanks for all of your responses about *your* favorite 2019 YA books. I crunched the numbers and pulled together your top 10 favorites from the year, as well as the books you wish had gotten more attention.
What do you think will make the list? Let's take a look and see if your instincts are correct. The first three titles listed were the top three titles you all selected. The remaining seven are in no particular order.
(Psst: Remember when I said I know when someone has "stuffed the box?" I've eliminated the title where that happened this time because of course it happened).
"What's Up in YA?" Readers Top 10 YA Books of 2019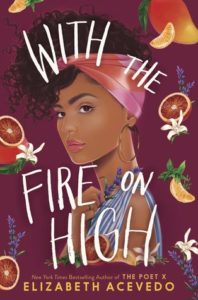 Winner: With The Fire On High by Elizabeth Acevedo
Runner-Up: On The Come Up by Angie Thomas
Second Runner-Up: A Curse So Dark and Lonely by Brigid Kemmerer
The remaining top seven titles include:
Another title which had a pile of votes was Red, White, and Royal Blue by Casey McQuiston. I am not including it, since it's not a YA book — it's romance. No shame on that and no shame for loving it, but it's interesting how this book has especially been labeled YA when it's not.
This is a rad list, y'all. It's a mix of series, of genres, of styles, of voices. It's a nice slice of what YA looked like in 2019.
"What's Up in YA?" Readers Say Not To Miss These Books
I love asking what books readers thought deserved more attention because it's always the case that there's crossover between this list and the best books list. I've gone through this "don't miss" list and pulled out the repeat picks that did not make it on the above list. (Psst: so many of you said Fireborne on this list, and I'd love to just mention it was also on the list above, but these were voted on by different readers).
Also interesting: two of these books were short listed for the National Book Award, and one reader even asked if a book that was nominated there could be considered "under the radar." I think so – especially since these two titles appeared numerous times on this list.
These aren't in any order: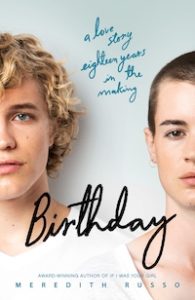 Birthday by Meredith Russo
This is another rad and representative list of titles, and one that would make for such fantastic winter reading.
---
Thanks so much for sharing your picks, and we'll see you again on Saturday with a roundup of awesome YA ebook deals. So many good books are on cheap right now, so prepare yourselves accordingly.
— Kelly Jensen, @heykellyjensen on Instagram and editor of (Don't) Call Me Crazy and Here We Are.