Sponsored by TALION PUBLISHING LLC, publishers of the thrilling Talion Series by J.K. Frank
WHAT WOULD YOU DO If someone hurt the one your love?" #whatwouldYOUdo? As a successful reporter, Susie Cruise was used to reporting the news not becoming it, but when a careless driver mows down her little girl that is exactly what happened. Grief-stricken, Susie and her husband, Roy, turn to the law for justice, but when the system fails them, grief soon turns to hate. Three years later, a chance encounter at a mountain vacation offers the tantalising prospect of retribution, but at what cost? Before long, the Cruises find themselves embroiled in an intricate scheme of murder, revenge and deception. Now, the police are asking questions just as a shocking truth reveals that the perfect plan may not have been so perfect after all.
Hi mystery fans! I have for you a bunch of great links to click and read, a new adaptation to watch if you have Apple TV+, and of course I found you even more Kindle deals if you're not spent from Black Friday/Cyber Monday sales.
From Book Riot And Around The Internet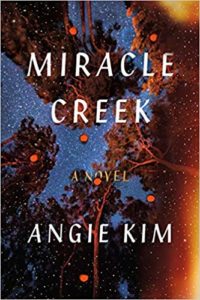 Rincey and Katie recommend great mystery and thriller books to gift–you are included as a giftee–on the latest Read or Dead.
#BongHive Reads: 4 Books for Fans of the Movie PARASITE
The second episode of The Catch And Kill Podcast with Ronan Farrow is up.
NPR's Book Concierge (so many great crime books!)
Reese's Book Club chose Denise Mina's Conviction for their December read!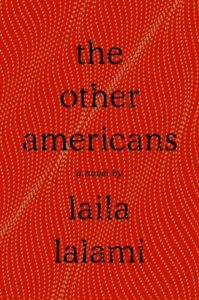 Author Steph Cha on recognizing 'the others' on the page
How Tana French's Dublin Murder thrillers developed their cult following
Best of the Decade: How Gillian Flynn broke barriers with Gone Girl
Sherlock Holmes can never die. New books about the great sleuth are making sure of it.
News And Adaptations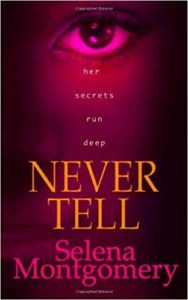 Stacey Abrams Producing CBS Drama Based on Her Novel (Yes, that Stacey Abrams–she writes romantic suspense novels under the pen name Selena Montgomery.)
HBO Max Takes U.S. Rights To Stephen Graham-Fronted ITV Crime Drama 'White House Farm'
The new Bond trailer is here: No Time To Die (I am super here for the new 00 agent and Phoebe Waller-Bridge having rewritten the script.)
Watch Now
The Apple TV+'s adaptation of Are You Sleeping by Kathleen Barber starts today (the 6th) if you're a fan of true crime podcasts, armchair detectives, and family drama. It stars Octavia Spencer, Aaron Paul, and Elizabeth Perkins so I'm watching! You can watch the trailer here.
Kindle Deals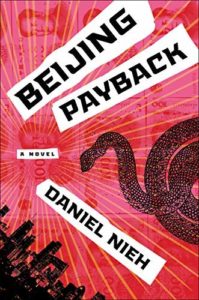 If you like to travel in your mysteries and enjoy some family drama Beijing Payback by Daniel Nieh is $2.99!
If you're looking for a mystery, part court room trial told in three parts from the different family members A Nearly Normal Family by M.T. Edvardsson, Rachel Willson-Broyles (Translation) is $2.99! (Review) (TW rape on page, statutory/domestic abuse/partner abuse)
This seriously great start to a historical mystery series is $1.99: A Death of No Importance (Jane Prescott #1) by Mariah Fredericks (Review) (TW pedophile)
Browse all the books recommended in Unusual Suspects previous newsletters on this shelf. See 2020 upcoming releases. An Unusual Suspects Pinterest board. Get Tailored Book Recommendations!
Until next time, keep investigating! In the meantime, come talk books with me on Twitter, Instagram, and Litsy–you can find me under Jamie Canavés.
If a mystery fan forwarded this newsletter to you and you'd like your very own you can sign up here.