Sponsored by Tor Teen
The Outsiders meets The Iliad in A Thousand Fires from debut author Shannon Price—perfect for fans of Courtney Summers and Veronica Roth.
Valerie Simons knows the Wars are dangerous―her little brother was killed by the Boars two years ago. But nothing will sway Valerie from joining the elite and beautiful Herons with her boyfriend Matthew to avenge her brother. But when Jax, the volatile and charismatic leader of the Stags, promises her revenge, Valerie is torn between old love and new loyalty.
Hey YA Readers!
This is my first weekend home in months, and my plans include little more than cleaning the house and digging into as many books as humanly possible. I will probably also buy way more than I could ever possibly read.
As a way to help you enjoy the weekend and also indulge in some book buying, here's a look at a bunch of great YA ebook deals this weekend. They're all active as of Friday, November 15.
Grab your favorite cuppa, a cozy blanket, and get your read on.
Deepest Roots by Miranda Asebedo is $2 and a book for readers who want something in the magical realism realm.
Grab the fantasy romance A Curse So Dark and Lonely by Brigid Kemmerer for $2.
If you read The Star-Touched Queen, the sequel A Crown of Wishes by Roshani Chokshi is $3. The first book in the series is a little pricier.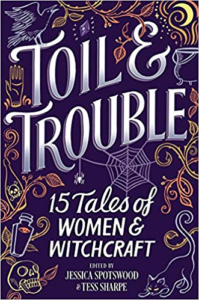 Toil and Trouble, an anthology of witchy stories edited by Tess Sharpe and Jessica Spotswood, is $2
Get your ghosts on with The Walls Around Us by Nova Ren Suma for $2
A Blade So Black by LL McKinney, a take on Alice in Wonderland, is $3
The Hummingbird Dagger by Cindy Anstey can be yours for $3. I don't know a whole lot about it, but the comps to Jane Austen with mystery and murder are promising.
The Knife of Never Letting Go by Patrick Ness, a classic YA read, is $2.
Want a comics-themed read? Comics Will Break Your Heart by Faith Erin Hicks is $3.
If You Could Be Mine by Sara Farizan is worth way more than the $2 price it has. It's a f/f love story featuring some tremendous barriers to their relationship and both leads are girls of color.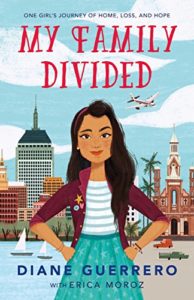 My Family Divided by Diana Guerrero is $3 — this is the YA adaptation of Guerrero's adult memoir.
Want weird? MARTians by Blythe Woolston will do it for you. $2
Girl of Fire and Thorns by Rae Carson is $4 and launches a fantasy series.
The Prey by Tom Isbell is $3 and is also the first book in a series.
Jackaby by William Ritter will scratch your Holmes itch and it, too, is the beginning of a series. $2.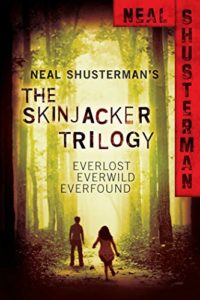 Did you read Anne of Green Gables? What about the Complete Emily Starr Trilogy, the "darker" series by LM Montgomery? Grab the trilogy for $1.
And last, but not least, check this out. You can get the entire Skinjacker trilogy by Neal Shusterman for just $5. Sweet!
---
Thanks for hanging out, and we'll see you on Monday.
— Kelly Jensen, @heykellyjensen on Instagram and editor of (Don't) Call Me Crazy and Here We Are.