Sponsored by Simon & Schuster Childrens Publishing
Be careful of the dark, dark wood. . . .
From the New York Times bestselling author of The Wicked Deep comes a haunting romance perfect for fans of Practical Magic, where dark fairy tales and enchanted folklore collide after a boy, believed to be missing, emerges from the magical woods—and falls in love with the witch determined to unravel his secrets.
For as long as there have been fairy tales, we have been warned to fear what lies within the dark, dark woods and in Winterwood, bestselling author Shea Ernshaw, shows us why.
Hey YA Readers!
So much interesting and exciting news in the world of YA going on. Let's catch up.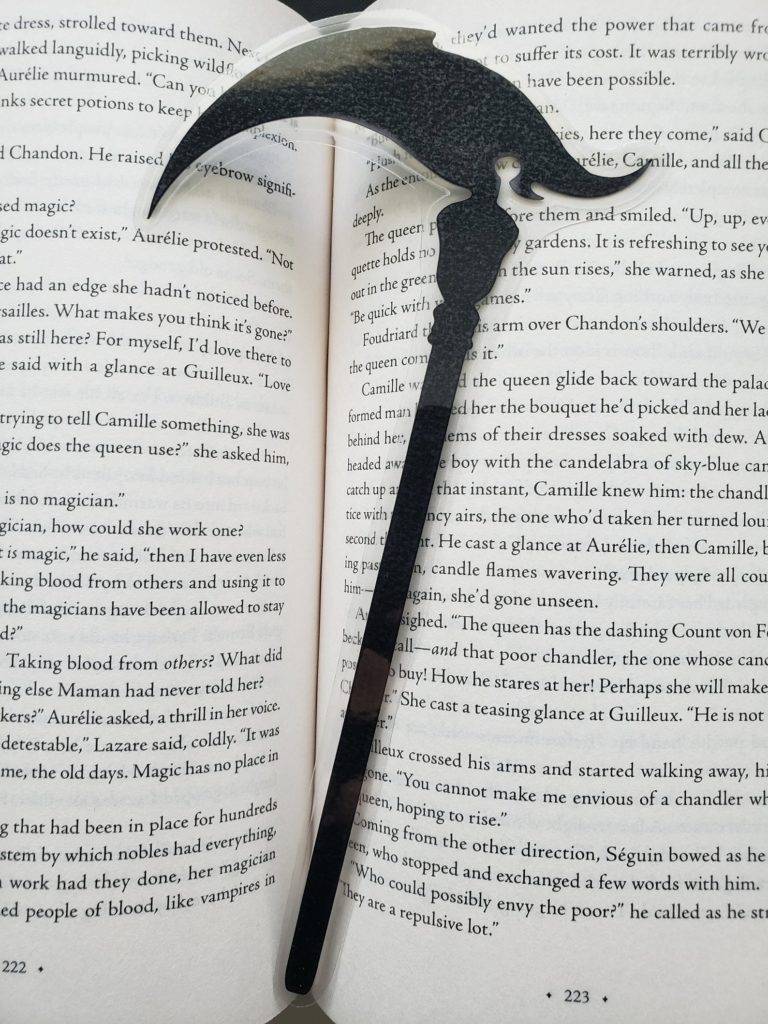 How great is this bookmark that honors Neal Shusterman's Arc of the Scythe series? $5.
---
Thanks for hanging out, and we'll see you on Saturday for some great YA ebook deals.
— Kelly Jensen, @heykellyjensen on Instagram and editor of (Don't) Call Me Crazy and Here We Are.