Sponsored by AfterShock Comics
One day, for no reason, the Animals woke up. They started thinking. They started talking. They started taking REVENGE. The world is plunged into chaos as the newly intelligent Animals fight humanity, and simply fight each other, for their own life, liberty, and pursuit of happiness. In the midst of the turmoil is Jesse, an 11-year-old girl, and her dog, Sandor, who is devoted to her and her protection. One year after the incident, Jesse and Sandor begin a cross-country journey to find Jesse's half-brother, Adam, who is living in San Francisco.
Happy Monday, readers! I had a blast doing the Dewey's Readathon this weekend. (Next one is April 25, 2020 – save the date!) I discovered that the secret to staying up all night to read for a 24-hour marathon is to read scary things all day until you're too afraid to go to sleep, lol. TOTALLY WORTH IT.
And THIS weekend contains my favorite day of the year: when we turn the clocks back! That's an extra hour of reading time, which is THE BEST. I can't wait! Until then, I have a teeny bit of bookish news for you today. Please enjoy the rest of your week, and remember to be excellent to each other! I'll see you again on Thursday. – xoxo, Liberty
Here's Monday's trivia question: When was Encyclopaedia Britannica, the first English-language encyclopedia, first published? (Scroll to the bottom for the answer.)
Deals, Reels, and Squeals!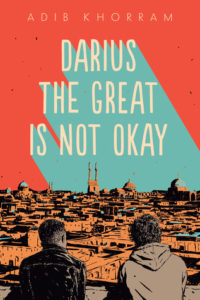 Here's the current news on the adaptation of Adib Khorram's Darius the Great is Not Okay.
Random House with publish Imbolo Mbue's second novel, How Beautiful We Were, in June of 2020.
Here's the cover for Sarah MacLean's final Bareknuckle Bastards novel, Daring and the Duke. (Avon, June 30, 2020)
Maia and Alex Shibutani, sibling ice dancers and Olympic bronze medalists, have written a middle grade series together. The first book, Kudo Kids: The Mystery of the Masked Medalist, comes out next year.
Here's the first look at Grace Lin's middle grade Mulan novel.
Saladin Ahmed will pen the new Conan the Barbarian comic.
Here's the trailer for the HBO miniseries of Stephen King's The Outsider, starring Jason Bateman.
Book Riot Recommends 
At Book Riot, I work on the New Books! email, the All the Books! podcast about new releases, and the Book Riot Insiders New Release Index. I am very fortunate to get to read a lot of upcoming titles, and learn about a lot of upcoming titles, and I'm delighted to share a couple with you each week so you can add them to your TBR!
Loved, loved, loved: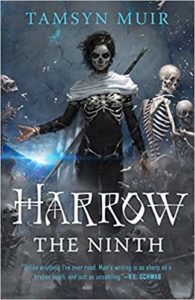 Harrow the Ninth by Tamsyn Muir (Tor.com, June 2, 2020)
I have read this book, and I know this is horrible, but I can't really tell you anything about it except OMG IT'S SO GOOD. I mean, it mayyyyy even be better than Gideon the Ninth – it's THAT good. But to tell you anything about it would be a spoilers for people who read the first one, and HUGE spoilers for people who haven't read it yet. (What are you waiting for????) So let me just say one more time: HOLY CATSSSSSSSSS IT'S SO GOOD. And I'll leave it at that.
What I'm reading this week: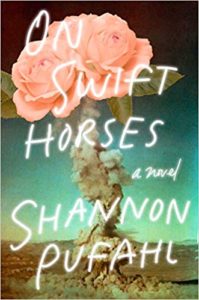 On Swift Horses: A Novel by Shannon Pufahl
The Only Child: A Novel by Mi-ae Seo
A Rip in Heaven by Jeanine Cummins
The Second Sleep by Robert Harris
The Rosewater Redemption (The Wormwood Trilogy Book 3) by Tade Thompson
Pun of the week: 
I used to be afraid of hurdles, but I got over it.
Here's a kitten picture:
Zevon is the captain of the S.S. Fruit Bowl.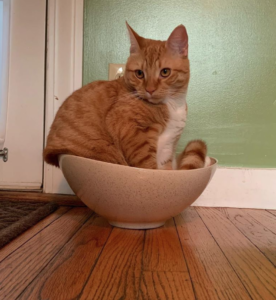 And this is funny.
Mad that I laughed at this.
Trivia answer: In 1771 in Edinburgh, Scotland. 
You made it to the bottom! Thanks for reading! – xo, L