Sponsored by Michigan vs. the Boys by Carrie S. Allen from KCP Loft
Michigan Manning lives for hockey, and this is her year to shine. That is, until she gets some crushing news: budget cuts will keep the girls' hockey team off the ice this year. If she wants colleges to notice her, Michigan has to find a way to play. Luckily, there's still one team left in town …
The boys' team isn't exactly welcoming, but Michigan's prepared to prove herself. She plays some of the best hockey of her life, in fact, all while putting up with changing in the broom closet, constant trash talk and "harmless" pranks.
But once hazing crosses the line into assault, Michigan must weigh the consequences of speaking up—even if it means putting her future on the line.
Hey YA readers!
Let's sink our reading teeth into some delicious ebook deals this weekend. Deals are active as of Friday morning.
Since it's October, there will be a nice collection of spook-tacular reads in this round-up.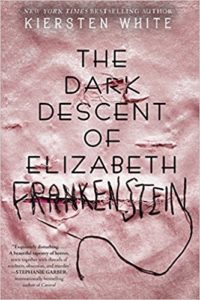 Kiersten White's The Dark Descent of Elizabeth Frankenstein is $2. Best believe I'm grabbing this one!
Joelle Charbonneau, who is prolific, wrote the standalone Time Bomb in 2018. You can grab it for $3.
The Star-Touched Queen, Roshani Chokshi's debut, is $3.
Want a YA version of Agatha Christie's And Then There Were None? You'll love Gretchen McNeill's Ten. $2.
This is going to look like a pricey pick for ebook deals but roll with me. The entire first volume of Julie Kagawa's The Iron Fey series — five books! — are $15.
Looking for a serial-killer tinged thriller? I Hunt Killers by Barry Lyga will serve you well. $3.
Want another thriller option? Caleb Rohrig's White Rabbit is $3.
Nic Stone's Odd One Out is $2.
Kekla Magoon's fantastic How It Went Down — which has a companion title coming out soon — is $3.
I loved Winifred Conkling's Radioactive, a nonfiction title about Iréne Curie and Lise Meitner, and you can pick it up for $3.
I haven't read this one, but the cover always catches my eye. True Letters From A Fictional Life by Kenneth Logan is $4.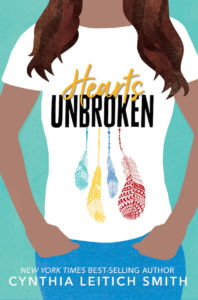 Hearts Unbroken by Cynthia Leitich Smith is $3. An #OwnVoices Native story about race, about love, and about standing up for what you believe in.
Philip Pullman's The Book of Dust is $3.
Last, but not least, Reneé Ahdieh's The Wrath and the Dawn is $3.50.
---
Enjoy your weekend with a new book or two, and we'll see you again on Monday!
— Kelly Jensen, @heykellyjensen on Instagram (note the new name!) and editor of (Don't) Call Me Crazy and Here We Are.