Sponsored by The Liars of Mariposa Island by Jennifer Mathieu, with Fierce Reads
From Jennifer Mathieu, the author of Moxie and The Truth About Alice, comes a stunning novel about the illusive nature of truth, the danger of keeping secrets, and the fierce and sometimes destructive love that can exist in families.
"Mathieu masterfully explores how families break, how siblings survive, and all of the ways that love can hold us back and let us go."
—Robin Benway, National Book Award–winning author of Far from the Tree
"A richly layered exploration of the complicated love and lies that attend familial bonds."
—Jeff Zentner, Morris Award–winning author of The Serpent King
Hey YA readers:
Your ebook deals are here! There's something for every kind of reader here. Treat yourself to a book or two or ten while they're on the cheap.
Deals are current as of Friday, September 20.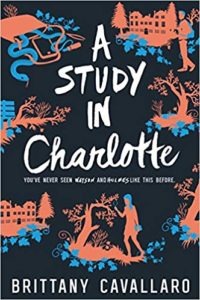 Grab the first book in the Charlotte Holmes series, A Study in Charlotte, by Brittany Cavallero for $2.
Moxie by Jennifer Mathieu is still $3 and worth reading before the film next year.
The first book in Julie Kagawa's Talon Saga series, Talon, is $2. This is for high fantasy fans (and dragon fans!).
Laura Ruby's award-winning Bone Gap is $3.
For A Muse of Fire by Heidi Heilig, the first in a fantasy duology featuring a main character who has a mental illness, is $2.
Do you know the story of Claudette Colvin? Grab Phillip Hoose's biography Claudette Colvin: Twice Toward Justice for $3 and get to know her and her role in Civil Rights.
Joelle Charbonneau is prolific, and you can get to know her work with Dividing Eden if you don't already know it. $2.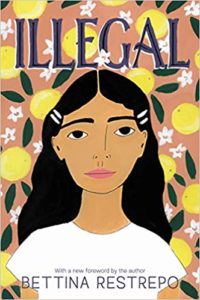 Bettna Restrepo's Illegal, about a teen girl who crosses the border, came out before there was significantly more attention brought to these stories in YA, but you can grab it now for $2 (and should!).
Want a romp? Kathy Parks's The Lifeboat Clique, about a group of teens trapped together on a lifeboat and the cliques that stick around even in a disaster, is $2.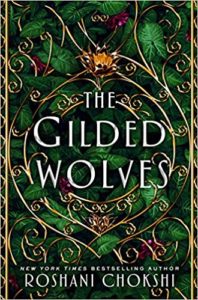 Roshani Chokshi's The Gilded Wolves is $3. This was a fun one with some gorgeous writing.
Need a horror fantasy with romance? The Hearts We Sold by Emily Llyod-Jones is $3.
This roundup features a ton of books with a real magical, lush bent to them, and Leslye Walton's The Strange and Beautiful Sorrows of Ava Lavender is another. $3.
So is Laini Taylor's gorgeous Strange The Dreamer. $3.
As is Renée Ahdieh's The Wrath and The Dawn for $3.
Grab Maggie Stiefvater's The Raven Boys for $3.
Last, but not least, I adored Tasha Kavanaugh's Things We Have In Common, and while it's an adult book, it's an Alex Award winner — awarded to a book with particularly good teen appeal. $3.
---
Thanks for hanging out, and we'll see you again on Monday!
— Kelly Jensen, @heykellyjensen on Instagram (note the new name!) and editor of (Don't) Call Me Crazy and Here We Are.