Sponsored by our giveaway of the year's best mysteries and thrillers so far!
We're giving away 10 of 2019's best mysteries and thrillers published so far. Click here to see the complete list, and to enter to win!
Hellooooooo! How about that Tuesday new release line up?? There were so many amazing books out this week. It was an exceptional day, for sure. I hope you were able to find lots of great stuff to read this week. I have some fun news for you now. I hope you have a great rest of your week, and remember to be kind to yourself and others. I'll see you again on Monday! – xoxo, Liberty
P.S. More fun news: be sure to enter Book Riot's giveaway of the year's 10 best mystery/thrillers so far!
Trivia question time! What famous two-word titled poem from the 19th century originally featured a parrot? (Scroll to the bottom for the answer.)
Deals, Reals, and Squeals!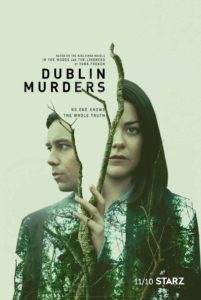 Starz finally set the premiere date for Dublin Murders, based on the novels of Tana French. Here's the SUPER CREEPY trailer.
And here's the first trailer for BET's new adaptation of The First Wive's Club.
Elena Ferrante's new novel will be available in Italy on November 7, with an English translation hopefully not too far behind.
Markus Sakey's superhero novel Brilliance is being made into a movie, with Will Smith to play the lead.
Here's the first look at the cover for The Order of the Pure Moon Reflected in Water by Zen Cho. (Tor.com, June 23, 2020)
Here's the cover reveal for Paloa Santiago and the River of Tears by Tehlor Kay Mejia. (Rick Riordan Presents, August 4, 2020)
And here's the cover reveal of The Sprawl: Reconsidering the Weird American Suburbs by Jason Diamond. (Coffee House Press, August 2020)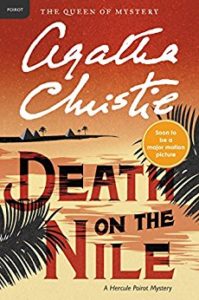 Ali Fazal has joined the cast of Death on the Nile.
Hold on to your nostalgia hats: Apple TV+ is remaking Ghostwriter.
Richard Dormer will appear in the BBC's adaptation of Terry Pratchett's The Watch.
Whoopi Goldberg has joined the cast of the new adaptation of The Stand.
Rupert Everett has taken a role in the Broadway revival of Who's Afraid of Virginia Woolf? He replaces Eddie Izzard, who had to drop out because of a schedule conflict.
Netflix is making a Young Wallander series, based on the character from the Henning Mankell novels.
Book Riot Recommends
At Book Riot, I work on the New Books! email, the All the Books! podcast about new releases, and the Book Riot Insiders New Release Index. I am very fortunate to get to read a lot of upcoming titles, and learn about a lot of upcoming titles, and I'm delighted to share a couple with you each week so you can add them to your TBR! (It will now be books I loved on Mondays and books I'm excited to read on Thursdays. YAY, BOOKS!)
Excited to read: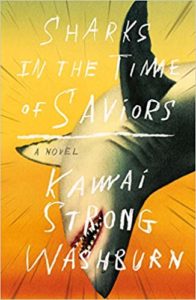 Sharks in the Time of Saviors by Kawai Strong Washburn (MCD/FSG, March 31, 2020)
Yes, yes, this novel had me at "shark." I LOVE THEM. But it also sounds really good! It starts in 1995, when seven-year-old Nainoa Flores falls over the side of a boat into shark-infested waters. But instead of being eaten, the shark brings the boy back to his family on the deck. I mean, how awesome is that beginning??? I can't wait to read it!
What I'm reading this week.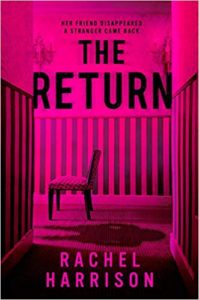 The Return by Rachel Harrison
Chilling Effect: A Novel by Valerie Valdes
The Good Luck Girls by Charlotte Nicole Davis
The Remaking: A Novel by Clay Chapman
In the Dream House: A Memoir by Carmen Maria Machado
And this is funny.
I don't always make puns, but when I do, they're literary/really bad.
Trivia answer: Nevermore by Edgar Allan Poe.
You made it to the bottom! High five. Thanks for reading! – xo, L