Hello, readers! I hope this newsletter helps brighten your Thursday a little. There's some exciting news, and a few other fun things. Whatever you're doing, I hope you have a great rest of your week, and remember to be kind to yourself and others.  I'll see you again on Monday. – xoxo, Liberty
---
Sponsored by Dynamite Entertainment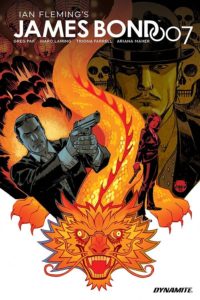 Agent 007 tracks a smuggler into Singapore to secure a dangerous case, contents unknown. But a Korean mystery man wants the case as well, for very different reasons. And if Bond and this new rival don't kill each other, the ruthless terrorist organization known as ORU will be more than happy to finish the job.
---
Trivia question time! About 50% of Homer's works are ______. (Scroll to the bottom for the answer.)
Deals, Reals, and Squeals!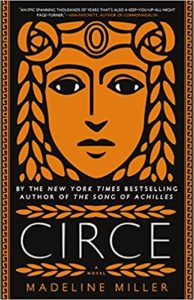 HBO Max is going to be home to an adaptation of Circe by Madeline Miller!
The Banker's Wife by Cristina Alger is going to be a series.
And here's the first look at Of Curses and Kisses, Sandhya Menon's upcoming Beauty & the Beast retelling set in a boarding school! (Simon Pulse, February 18, 2020)
Here's the trailer for the adaptation of Jane Austen's Sanditon.
And the teaser trailer for the second season of Mindhunter.
Robert DeNiro is in talks to join the adaptation of Killers of the Flower Moon.
There's an adaptation of Agatha Christie's Pale Horse in the works.
And here's the beautiful cover of Hex, the upcoming novel from Rebecca Dinnerstein Knight. (Viking, March 31, 2020)
And Counterpoint Press revealed the covers for This Town Sleeps by Dennis E. Staples (March 3, 2020) and the reissue of Deceit and Other Possibilities by Vanessa Hua (March 10, 2020)
And an unseen John Steinbeck story has been discovered.
Book Riot Recommends 
At Book Riot, I work on the New Books! email, the All the Books! podcast about new releases, and the Book Riot Insiders New Release Index. I am very fortunate to get to read a lot of upcoming titles, and learn about a lot of upcoming titles, and I'm delighted to share a couple with you each week so you can add them to your TBR! (It will now be books I loved on Mondays and books I'm excited to read on Thursdays. YAY, BOOKS!)
Excited to read: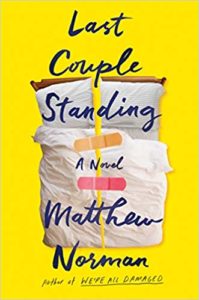 Last Couple Standing by Matthew Norman (Ballentine Books, March 17, 2020)
Matthew Norman makes me LAUGH. I love love love his book Domestic Violets, as well as We're All Damaged. (The squirrels lololololol forever.) This one is about a couple that decide to try an open marriage instead of divorce, with hilariously disastrous results. He is so freaking funny, and I can't wait to read it!
What I'm reading this week.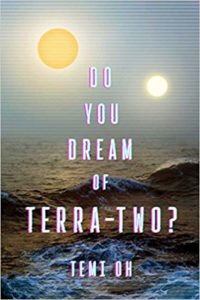 Do You Dream of Terra-Two? by Temi Oh
Horror Stories: A Memoir by Liz Phair
Initiated: Memoir of a Witch by Amanda Yates Garcia
And this is funny.
Trivia answer: Speeches. 
You made it to the bottom! High five. Thanks for reading! – xo, L