Welcome to another Monday! I hope this is the week you win the lottery and never have to work again, instead spending your remaining days reading books and playing with baby animals. Fingers crossed! Whatever happens, please enjoy the rest of your week, and remember to be excellent to each other! I'll see you again on Thursday. – xoxo, Liberty
---
Sponsored by Dynamite Entertainment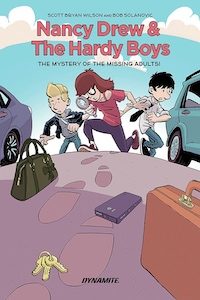 Eating candy nonstop and watching TV all day sounds great . . . until you actually do it, as the kids of Bayport High find out when all the adults vanish! The world's greatest (high school) detectives — Nancy Drew and Hardy Boys! — must team up to solve the mystery! Whether it's going under cover, sneaking out at night, chasing weird buses, or following a strange smell, they know it'll take all their wits to get their parents and teachers back . . . that is, if Joe and Frank don't kill each other first.
---
Here's Monday's trivia question: What actress was originally going to play Grizabella for the original run of Cats in the West End in 1981, but had to leave three weeks before it started after she was injured? (Scroll to the bottom for the answer.)
Deals, Reels, and Squeals!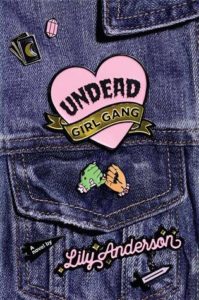 Undead Girl Gang author Lily Anderson has a new two-book deal.
Javier Bardem is in talks to play King Triton in Disney's live-action Little Mermaid.
Elle UK deputy editor Kenya Hunt will publish a memoir next year entitled GIRL.
Archivist Wasp author Nicole Kornher-Stace announced a new book.
Five Feet Apart authors Rachael Lippincott and Mikki Daughtry, will next publish All This Time.
Love, Simon star Nick Robinson will join the cast To Kill A Mockingbird on Broadway.
A Jack Reacher series is in the works.
It Ends with Us by Colleen Hoover is being made into a movie.
Lev Grossman and the Russo brothers are making a space opera.
Sneak Peeks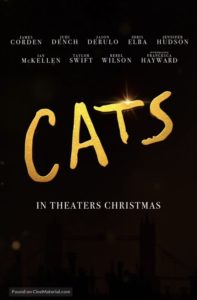 Here's the new extended trailer for His Dark Materials.
And if you think you can handle watching cats with boobs, here's the trailer for Cats.
Book Riot Recommends 
At Book Riot, I work on the New Books! email, the All the Books! podcast about new releases, and the Book Riot Insiders New Release Index. I am very fortunate to get to read a lot of upcoming titles, and learn about a lot of upcoming titles, and I'm delighted to share a couple with you each week so you can add them to your TBR! (It will now be books I loved on Mondays and books I'm excited to read on Thursdays. YAY, BOOKS!)
Excited to read:
Mary Toft; or, The Rabbit Queen by Dexter Palmer (Pantheon, November 19)
Please forgive me, I have been quite unwell this past week, and I did not get to an upcoming release. But I still wanted to share one with you! I loved Palmer's Version Control, which came out a couple years ago, so I am dying to get my hands on this one. This one is unbelievably based on a true story of a woman in the small town of Godalming, England in 1726 who gave birth to dead rabbits. SOLD. Sounds amazing. (Except for the dead rabbit bit, poor bunnies.)
What I'm reading this week: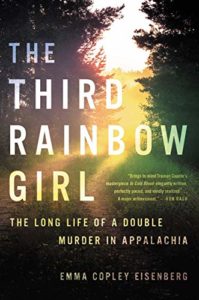 The Third Rainbow Girl: The Long Life of a Double Murder in Appalachia by Emma Copley Eisenberg
From the Wreck by Jane Rawson
The World Doesn't Require You: Stories by Rion Amilcar Scott
Pun of the week: 
Light travels faster than sound. That's why some people appear bright until you hear them speak.
Here's a kitten picture:
And this is funny.
Lol.
Trivia answer: Judi Dench.
You made it to the bottom! Thanks for reading! – xo, L