Hey YA readers: Let's catch up on the latest in the YA world!
"What's Up in YA?" is sponsored by Tor Teen.
When Araceli Flores Harper is sent to live with her great-aunt in a ramshackle Victorian home, the plan is simple. She'll buckle down and get ready for college. Life won't be exciting, but she'll cope, right?
Wrong. From the moment she gets off the train, she sees missing person posters everywhere. When she starts receiving mysterious letters that seem to be coming from the past, she suspects someone is pranking her or trying to drive her out of her mind. But it starts to seem like everything strange in town is connected, and there are secrets fighting to stay buried.
---
Deep into summer now — at least by publishing and school related calendars — the news has slowed down. Here's a peek at some of the stories hitting the world of YA.
I mentioned this was a short news roundup, right? Let's look at some recent cover reveals, too. This is such a great way to get new and upcoming books on your radar.
To round out today's news and cover reveals, how about some links from Book Riot you may have forgotten about or didn't know about at all!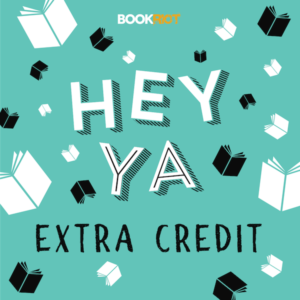 All summer long, I've dropped a short-form edition of the YA podcast into the feed as I've read my way through the work of early YA writer Norma Klein. Tune into the Hey YA: Extra Credit podcast and feel free to read along — or reminisce about reading those books in your own youth.
---
Thanks for hanging out, y'all. We'll see you on Saturday with a nice, meaty roundup of cheap YA ebooks!
— Kelly Jensen, @veronikellymars on Instagram and editor of (Don't) Call Me Crazy and Here We Are.