Wow hey, happy July folks! It's getting H.O.T. outside and I kind of just want to stay inside and read like…all the time? Which I would totally do, if I didn't have to leave my house five days a week for the sake of being able to eat. Urgh.
Let's talk about what's been happening in Romancelandia!
---
Sponsored by Some Like it Scandalous by Maya Rodale
The only way Theodore Prescott the Third will survive his most recent outrageous scandal is marry someone respectable and sensible. Like Daisy Swann. But Daisy's plans do not involve a loveless marriage with anyone. Daisy aspires to sell cosmetics she creates, but this scientist needs a smooth talking charmer to make it a success. When a family secret threatens to destroy her standing in society, a fake engagement with Theo will make her dreams come true. Before long, Daisy and Theo are trading kisses. And secrets. And discovering that despite appearances, they might be the perfect couple after all.
---
News and Useful Links
There were a few good romance-related articles going around the interwebs in the second half of last week, one of which addressed how romance authors—particularly women of color—deal with harassment on a regular basis. This has particularly been a problem as their online presence provides more access to authors in their personal space.
Another article from bustle came from the point of view of a mother. The title, "6 Reasons Why I Want My Kids to Read Romance Novels." Good points, all around.
Corey Alexander (Xan West) wrote a compelling article about writing an ownvoices romance with a demiromantic main character on Queer Books Unbound, and really if you haven't checked out Their Troublesome Crush yet, you really should!
I didn't know the words Scottish Historical Ocean's 8 were words I wanted to see together in romance context, but I very much wants it now precious.
Did you see the cover for Alexa Martin's upcoming book, Blitzed? Cause I'm wildly excited.
I love a good small town romance, but some of the ones I've read have been so homogenous. Check out Sil's list on Frolic of some diverse ones to check out.
I haven't read any of Pamela Mingle's books, but this thread has totally pushed her up my TBR!
Finally, this isn't a romance novel…yet. But I think we all needed to know about it.
Deals!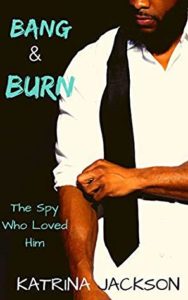 Have you checked out Katrina Jackson's Spies Who Loved Her series? So far, there are five of them, and they're all somewhere around 1.99. The first one, Pink Slip, was fun, sexy, and thrilling, and everything just builds out from there. The most recent one, Bang and Burn, is not a one-off novel, so think before you choose. They're all just so fun.
If you're looking to read a few love stories set around a bakery, you're in luck, because Graham's Delicacies is a thing that exists. Going back to the universe of Soft on Soft, Mina Waheed gives us multiple HEAs to swoon over. It's adorable and delightful, and definitely worth the 2.99.
Recs
You know when you're about to read the newest book in a series and you know it's going to be hard and emotional and probably make you cry, but you also can't wait because you've been waiting for this character's book?
That's what this was like.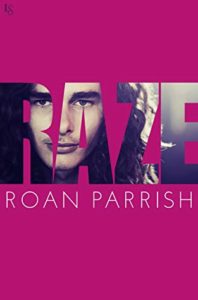 Raze
Roan Parrish
If you've been reading Kissing Books long enough, you might remember that I read Riven on a sick day, and it was one of those "I know books don't actually have healing powers, but I legit feel better now" kinds of experiences. Riven was my first Roan Parrish read, even though I'd heard of her before, and I was basically turned into a Fan For Life. Her language is lush, her characters are messy, and her love stories are the kind that make your heart completely full—and probably grow a few sizes, too. The second in the series, Rend, was a total tearfest. It's no surprise Raze was no different.
While you don't have to read the first two to understand the setup of Raze, I obviously recommend them (though you can go back and discover Theo and Caleb's story retroactively, if you prefer). Here, we have Huey's story. Huey, Caleb's Sponsor and friend, who owns the bar where Theo and Caleb met in Riven. Huey sees a beautiful young man singing on karaoke night and can't help but tell Theo, who was once the lead singer of hit rock band Riven before leaving to do his own thing. The band had been looking for a new lead for their tour, and Felix definitely has the chops for it. When Huey tries to get an invitation to audition from Theo across to Felix without sounding like a creep, their own relationship starts to bloom. And when Felix gets his sister the gig instead, they have more time to discover each other. Felix, joyful and chatty, is basically the opposite of the more reticent Huey, but somehow, they make it work. Not without their own problems, though.
I could talk about the workout my face got reading this book as I went from smiling to frowning to no-no-noing and dramatically flinging my Kindle (lightly) across the couch. Or about the number of times I had to stop to have a chat with myself about getting way too emotionally involved in this couple's relationship. But instead I'll just say: if you read nothing else in the month of July, read this book.
Okay, that's not true, because there are so many books to read!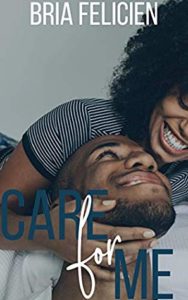 For instance, next up on my list is Care for Me by Bria Felicien, which is book two in the author's Postgrad series. Much like Huey, Derrick just wants to do his job and mind his business, but we know how that works when a love interest is thrown their way. I'm in the mood for some quiet heroes, even if they end up getting mixed up with their complete opposites in personality. That's what makes romance so great, right?
FYI: no new Kissing Books from me on Thursday! Book Riot is "closed" for the holiday, which includes newsletters. With that in mind, get ready for a new double issue of new books on Thursday the 11th!
As usual, catch me on Twitter @jessisreading or Instagram @jess_is_reading, or send me an email at jessica@riotnewmedia.com if you've got feedback, bookrecs, or just want to say hi!