Hello, sunshines and happy Tuesday! It's time for another game of "OMG I'LL NEVER READ EVERYTHING I WANT BEFORE I DIE." It's a fun game, in which there are no losers, because trying to read everything is fun. (I mean, yes, ultimately our mortal coils shuffle off, that's a drag. But that's like 100, maybe 150 years from now, so don't sweat it.) For today, I have a few amazing new releases to tell you about. And you can hear about more awesome reads on this week's episode of the All the Books! Rincey and I discussed The Gone Dead, Evvie Drake Starts Over, Big Sky, and more great books.
Thanks so much for reading and enjoy your week! XOXO, Liberty
---
Sponsored by The Daughters of Temperance Hobbs, the new book from New York Times bestselling author Katherine Howe. On sale now from Henry Holt.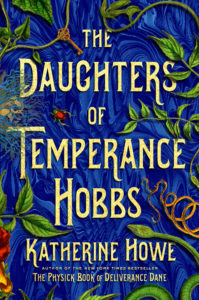 A magical bloodline. A family curse. Can Connie break the spell before it shatters her future? The new book from Katherine Howe, bestselling author of The Physick Book of Deliverance Dane. "There's real magic in this book." –Kathleen Kent. New York Times bestselling author Katherine Howe returns to the world of The Physick Book of Deliverance Dane with a bewitching story of a New England history professor who must race against time to free her family from a curse.
---
The Snakes by Sadie Jones
This is a slow-burning mystery to kick off the summer, with an ending that you're either going to love or hate. Newly married Bea and Dan decide to drop in on Bea's brother, Alex, while driving through France. They find him in a strange situation, living alone in an empty hotel with a nest of snakes. And then Bea's parents appear. Dan doesn't understand why Bea has kept her parents from meeting him, but it appears their wealth may lie at the root of her issue. Whatever the reason, this is not going to be a fun family reunion for anyone.
Backlist bump: Listen to Me by Hannah Pittard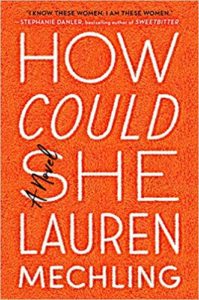 How Could She by Lauren Mechling
After a terrible break-up, Geraldine decides to leave Toronto and move to New York City, to be near her two oldest friends, Sunny and Rachel. But what looked like her friends having it all from her vantage in Toronto seems a lot more messy and boring up close. And as all three women struggle to make their lives work, the cracks in their friendship begin to show. It's a funny, biting novel and the perfect summer read about frenemies!
Backlist bump: Rich and Pretty by Rumaan Alam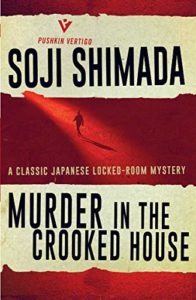 Murder in the Crooked House by Soji Shimada, Louise Heal Kawai (translator)
Rincey talked about this when we recorded the podcast last week, and it sounded so bananas, I had to check it out for myself. And I can confirm: it's bananapants. It's like if the 1977 Japanese film House and the 1985 film Clue had a baby, and its nanny was Agatha Christie…on acid. I won't lie, it's not going to make sense, and despite the fact that the author tells you about 3/4 of the way in that you have what you need to know to solve it, no one will. But it's a lot of fun getting there.
Backlist bump: The Tokyo Zodiac Murders (Pushkin Vertigo) by Soji Shimada, Ross Mackenzie (translator)
See you next week!