Happy Tuesday! I have a special treat for you today: a list of 33 books released so far this year that I wanted to make sure you didn't miss. These are titles that may not have received as much publicity, or might have flown under your radar, so I thought it would be fun to do a recap! And for new books, you can hear about awesome new reads on this week's episode of All the Books! Kelly and I discussed Natalie Tan's Book of Luck and Fortune, Bunny, Slime, and more great books.
---
Sponsored by Dreamscape Media, LLC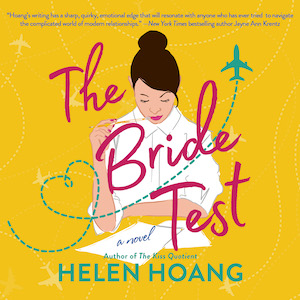 Helen Hoang's second romance is available now on audio! This scintillating, funny, heartwarming romance about a man who is convinced that can't feel love and a woman who is hopelessly smitten with him is the perfect listen for summer. An #ownvoices novel from the author of The Kiss Quotient, Hoang dives deep into what romance looks like with an autistic protagonist. Don't miss The Bride Test and be sure to listen to The Kiss Quotient, both available now from Dreamscape Media.
---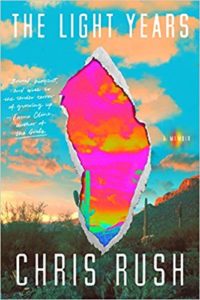 The Light Years: A Memoir by Chris Rush
A stunning coming-of-age memoir about Rush's turbulent upbringing during the late 1960s, his dark journey through the 1970s, and his recovery.
The Orphan of Salt Winds by Elizabeth Brooks
A gothic historical mystery set on the moors of England, involving a ten-year-old girl attempting to adjust to her new adopted home, and a downed German fighter plane.
The Unwinding of the Miracle: A Memoir of Life, Death, and Everything That Comes After by Julie Yip-Williams
Yip-Williams's heartbreaking, but uplifting (and even funny), memoir about her lifelong battle with health issues, published posthumously.
The Far Field by Madhuri Vijay
After the death of her mother, a young woman from Bangalore sets out for a remote Himalayan village in the troubled northern region of Kashmir to find a nam from her past.
The Heartbeat of Wounded Knee: Native America from 1890 to the Present by David Treuer
Treuer presents the history of Native Americans in America from the beginning of the 20th century to present day, a history not often highlighted or documented in history books.
We Cast a Shadow: A Novel by Maurice Carlos Ruffin
A wildly sharp satire set in the near-future South–presented as an unsafe, racist mess–about a lawyer attempting to gather enough money so his son can have his skin lightened.
The Book of Delights: Essays by Ross Gay
A collection of Gay's essays of small daily delights, written over the course of a year, including flowers peeking out of a sidewalk, a friend's use of air quotes, and holding a tomato seedling aboard an airplane.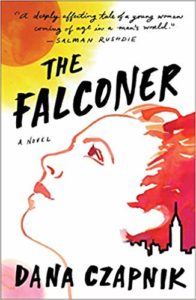 The Falconer: A Novel by Dana Czapnik
A seventeen-year-old woman navigates unrequited love, heartache, and the bohemian side of New York City in 1993.
American Spy by Lauren Wilkinson
Based on a true story, this fantastic novel follows an underutilized, ignored young black FBI agent as she goes undercover for the CIA.
Kid Gloves: Nine Months of Careful Chaos by Lucy Knisley
Knisley's heart-squeezing graphic memoir of her pathway to becoming a mother, including loss and setbacks, is full of important, relevant information about pregnancy for today's world.
The Psychology of Time Travel: A Novel by Kate Mascarenhas
Four women discover the secret to time travel, but when one suffers a breakdown, they go back in time and erase her from the project, with serious consequences.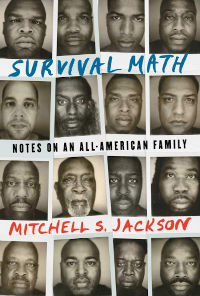 Survival Math: Notes on an All-American Family by Mitchell Jackson
Jackson's illuminating and powerful memoir about his lineage and life, growing up in Portland, Oregon, and how he got out of the cycle of poverty and incarceration.
Sooner or Later Everything Falls into the Sea by Sarah Pinsker
This is a fantastic collection of weird, brilliant short stories, including a prosthetic arm that believes its a road, children who bathe on the rocks like seals, and a writers' conference in which every attendee is the author–including the murder victim.
The Atlas of Reds and Blues by Devi S. Laskar
This is a straight-up gut punch, but it's also an important novel. It follows an Indian-American woman's train of thought as she lays injured by police violence in her driveway.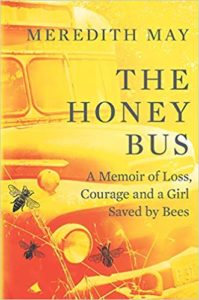 The Honey Bus: A Memoir of Loss, Courage and a Girl Saved by Bees by Meredith May
A beautiful memoir about May's childhood. She was abandoned by her parents and raised by her grandfather, who taught her a love for the natural world.
The Dragonfly Sea by Yvonne Adhiambo Owuor
Based in truth, this is a genre-defying novel about a young girl who grows up on the island of Pate, off the coast of Kenya. In her teens, she is invited to China to study and learn about her heritage.
The Word for Woman is Wilderness by Abi Andrews
A young woman from England travels through the wilderness to Alaska to show that, historically, only men have been championed for that kind of journey.
The Other Americans by Laila Lalami
The suspicious death of a Moroccan immigrant brings repercussions for several people in this compelling, taut story of immigration and race.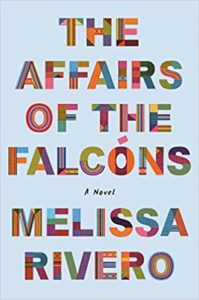 The Affairs of the Falcóns by Melissa Rivero
Undocumented Peruvian immigrants struggle with their new situation in America, and try to decide whether to stay as they work hard to survive.
Sabrina & Corina: Stories by Kali Fajardo-Anstine
Intense, gorgeous stories featuring Latinas of Indigenous descent living in the American West. This collection is incendiary.
Phantoms: A Novel by Christian Kiefer
A Vietnam vet in California works to discover what happened to a neighbor who disappeared after he returned home from World War II to find his family had been placed in a Japanese internment camp.
Charged: The New Movement to Transform American Prosecution and End Mass Incarceration by Emily Bazelon
An enraging, important read about how criminal prosecutions can go wrong, or can be corrupt, and the people who suffer the most because of it.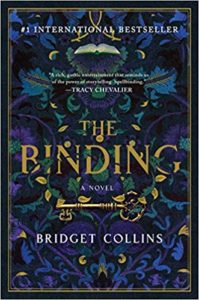 The Binding by Bridget Collins
In a time when bad memories can be removed from the brain and bound in a book in a special library, a young apprentice at the library discovers a book on the shelves with his name on it.
Alice's Island: A Novel by Daniel Sánchez Arévalo
A grieving widow becomes obsessed with finding the truth of her husband's whereabouts, after he is killed in a car accident far from where he said he would be.
Flowers over the Inferno (A Teresa Battaglia Novel) by Ilaria Tuti, Ekin Oklap (translator)
An aging Italian police superintendent searches a small village for a deranged killer, while trying to hide the beginning symptoms of memory loss.
Let's Tell This Story Properly by Jennifer Nansubuga Makumbi
A marvelous collection from the author of Kintu! These stories are centered around the lives and treatment of Ugandans in Britain, as they work menial jobs and are excluded from white British life.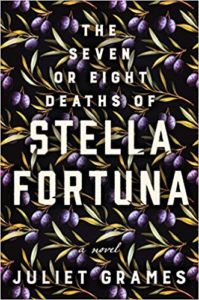 The Seven or Eight Deaths of Stella Fortuna: A Novel by Juliet Grames
A family saga following Stella Fortuna from her birth and early years in Italy to her mysterious present-day fallout with her formerly beloved sister.
The Candle and the Flame by Nafiza Azad
A young woman named Fatima in the city of Noor is caught up in the war between two clans of powerful djinn. When one of the most powerful Ifrit dies, she is transformed into something she doesn't understand.
Underland: A Deep Time Journey by Robert Macfarlane
Macfarlane explores what lies underground, and explores our relationships with darkness and burial, from the birth of the universe to a post-human future.
The Things She's Seen by Ambelin Kwaymullina and Ezekiel Kwaymullina
The ghost of an Australian Aboriginal girl works to help her father solve arson at a home for troubled boys, and unlock the riddle of the only witness.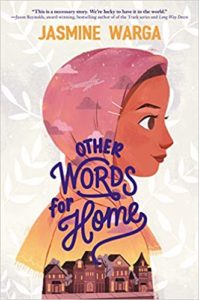 Other Words for Home by Jasmine Warga
Written in verse, this is a wonderful middle grade novel about a young girl's experiences as a Muslim in her school, both before and after the September 11 attacks.
The Truffle Underground: A Tale of Mystery, Mayhem, and Manipulation in the Shadowy Market of the World's Most Expensive Fungus by Ryan Jacobs
A fun, fascinating microhistory about truffles, one of the most expensive, sought-after foods in the word. Jacobs covers their history, their biology, the truffle black market, and their future.
The River by Peter Heller
Two college students hoping to spend a pleasant time on a canoe trip on the Maskwa River in northern Canada come up against wildfires, and a missing woman.
Thanks so much for visiting me here each week! Y'all are the best.
xoxo,
Liberty