It may be D-Day, but there are no wars here. Unless we're talking battle of the sexes. Or angels and demons, if you're as hooked on Good Omens as I am.
---
Sponsored by St. Martin's Griffin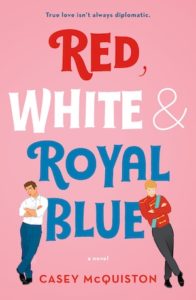 One of the most anticipated books of the summer. A big-hearted romantic comedy in which Alex Claremont-Diaz, the First Son, falls in love with Henry, the Prince of Wales, after an incident of international proportions forces them to pretend to be best friends. Casey McQuiston's Red, White & Royal Blue proves: true love isn't always diplomatic. O, The Oprah Magazine raves, "Let this heartwarmingly romantic tale…be a balm for your political and cultural cynicism."
---
Over on Book Riot
Whether you're new to romance or a veteran, I definitely support all of these suggestions.
"Ugh. Emotions" is right. Listen to us talk about them.
Take the quiz to figure out what fun queer book you should read.
We asked, and you answered: here are your favorite romances set during war.
And between now and June 30, you can enter to win a Books-A-Million gift card!
Deals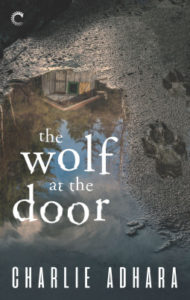 If what you never knew you wanted was gay werewolf romantic suspense, then you definitely want to check out The Wolf at the Door by Charlie Adhara, which is 1.99. I've heard a lot about it through various channels, and this is the perfect time to check it out.
If you were intrigued but hadn't yet pulled the one-click trigger on Back Piece and the books that follow, you can get each one for 1.99 right now as well. That's a full LA Witt trilogy for less than ten dollars.
If you're looking for more comedy than angst, look no further than Big Rock, whose cover definitely makes the title look a little different than the title. Lauren Blakely is a hilarious writer, and this story is no different. And right now, this one is free.
New and Upcoming Books
I don't think June is as bad as May was, but boy, have we still got an amazing list of books coming out this month. I've got a couple to share today, but as usual I am far far behind.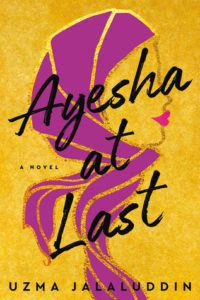 Ayesha At Last
Uzma Jalaluddin
If you don't know by now, I love me a good Pride and Prejudice adaptation. I've been drooling after this particular one since I discovered its existence, when it was released in Canada last year. Thanks to Berkley, it got an American release, and here we are, drooling over the gorgeous gold-glittered cover.
Ayesha, a poet turned substitute teacher, is on the shelf. She's definitely not receiving rishtas (marriage proposals) like her young cousin Hafsa, who aspires to own an event planning business. When Ayesha meets Khalid, a young computer scientist who lives nearby, everything goes wrong. He is a very pious Muslim, and believes she is practicing against the tenets of their shared religion. But when they find themselves working together on a project (all while he is under the impression she is someone she isn't), they also get to know each other…and maybe they're not so different as they thought.
This is an addictive, well-written debut that hits all of the right marks for a Pride and Prejudice retelling. I will throw in a few content warnings: the biggest is anti-Islamic bigotry in a prominent character, but there is also mention of rape and forced marriage.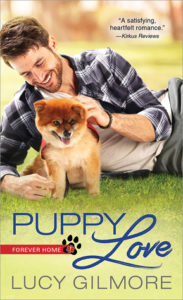 I also started reading Puppy Love, which came out last week. So far, the relationship between firefighter Harrison, puppy trainer Sophie, and service puppy Bubbles is just delightful, and I can't wait to see how it all boils out. It's not every day you get to read about a diabetic nature firefighter who ends up with a teeny tiny ball of fluff to tell him when his blood sugar is low. I will mention that Sophie once had leukemia and had a bone marrow transplant. I don't know if it has any more role in the book than a reason why Sophie is coddled, but just a heads up.
Others I'm looking forward to picking up: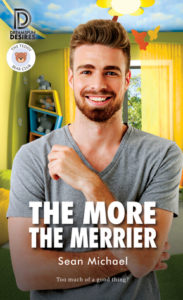 The More The Merrier by Sean Michael
His to Claim by Brenda Jackson
Shadow Warrior by Christine Feehan
I Think I Might Need You by Christina C. Jones
Wolf Rain by Nalini Singh
The Billionaire's Bargain by Naima Simone
Forever With You by Jennifer Labelle (more tattoos)
As usual, catch me on Twitter @jessisreading or Instagram @jess_is_reading, or send me an email at jessica@riotnewmedia.com if you've got feedback or just want to say hi!