Happy Thursday, folks. I hope, if you live in the States that you had a meaningful holiday weekend, and also maybe got some reading done. Let's have a quick rundown of what's been going on.
---
Sponsored by Rebel by Beverly Jenkins
Valinda Lacey's mission in New Orleans is to help the newly emancipated community survive and flourish. But when thugs destroy the school she has set up and then target her, Valinda runs for her life—and straight into the arms of Captain Drake LeVeq. As an architect from an old New Orleans family, Drake has a personal interest in rebuilding the city. Raised by strong women, he recognizes Valinda's determination. And he can't stop admiring—or wanting—her. But when Valinda's father demands she return home to marry a man she doesn't love, her daring rebellion draws Drake in closer.
---
Links and BR Stuff
Trisha and I recorded Not Live From New Orleans, and you'll be surprised at how long this episode is.
Cat Sebastian revealed the cover for her upcoming "Agatha Christie, But Gay" mystery, Hither, Page.
Looking to join a new online reading group? Check out the Polyam Book Club!
It's almost the end of #RomBkLove and ho man. So many great conversations, so many more books to read.
Jackie Lau wrote about being biracial and writing biracial characters for SBTB.
Speaking of Rebel, we're hosting a giveaway!
Deals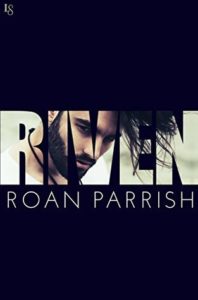 You know how much I love Roan Parrish's books. The first book I read of hers was Riven, which had actual healing powers when I was home on a sick day, and I won't let anyone else tell me anything different. It's on sale for the first time in its existence, so you can devour that one, and its sequel Rend before the third book, Raze, comes out in July. If you like rockstar romances and people figuring out their shit, this one is definitely for you. It also has some of the most amazing writing I've experienced in contemporary romance, so get ready for some words.
Have you read the Loyal League series yet? If not, Alyssa Cole's An Unconditional Freedom is 2.99. This one came out in late February, and is (as far as I know) the wrap of the whole thing. Daniel's story is hard, and so so good.
New and Upcoming Books
This is a good week for books! I can't tell you how many I want to read, but yeah, per usual, I have not gotten through as many as I wanted to. Teachers, though, are always attractive protagonists for me, and I love reading about people who want to help people learn, who can also fall in love.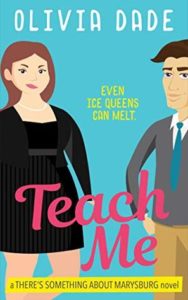 Teach Me
Olivia Dade
This is the first Olivia Dade I've read, even though I think I own almost all of her Lovestruck Librarians books. But something about this one—two protagonists in their forties, both divorced, with established careers and healthy sex drives—drew me in from the start. (I dunno, maybe it was this image, because yeah.) Rose is a history teacher who is getting screwed over by the arrival of a new, just as seasoned teacher. Martin is immediately struck stupid by his attractive, cold as ice new colleague, but doesn't know why she regularly gives him the cold shoulder. But the two of them each have their own issues to get over before they can open up to each other, and the way they go about it is both fun and frustrating. This book is full of well-rounded, amazing people who are so good at their jobs. Competence porn? This is completely it. They have relationships with each other, with their students, with family who want to be part of their lives. Every beat is just right, and I love these (im)perfect people. (Also, not gonna lie: I cackled like a hyena for the last ten percent of the book. It's perfect.)
I'm also excited about Beverly Jenkins' Rebel, our sponsor for the day. It also stars a teacher, and while I'm only part of the way through, I love Val already. And Drake LeVeq, of course. I read Through The Storm. I know how those LeVeqs can be.
Others I'm down for soon: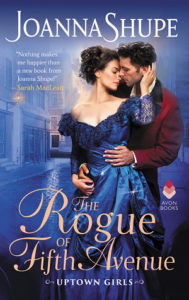 The Rogue of Fifth Avenue by Joanna Shupe
The Rival Bid by Reese Ryan
Puppy Love by Lucy Gilmore
Bridal Boot Camp by Meg Cabot
New Ink On Life by Jennie Davids
The Demigod's Legacy by Holley Trent (revised and republished)
Our Perfect Fantasy by Sadie Fox (pen name of a fellow Rioter!)
Black Tattoo by Cole McCade (he just like…dropped it on us!)
As usual, catch me on Twitter @jessisreading or Instagram @jess_is_reading, or send me an email at jessica@riotnewmedia.com if you've got feedback, bookrecs, or just want to say hi!