Happy Monday, my little Nermals. After a news-filled Thursday edition, I have very little news today. But I still have a few great things, including a review of what is going to be one of my favorite books of 2019! I hope you had a wonderful weekend. Me, I read a lot of Christopher Pike books. (My favorite book of 2019 is not one of them.) Enjoy the rest of your week and remember to be excellent to each other! I'll see you again on Thursday. – xoxo, Liberty
---
Sponsored by Libby, the one-tap reading app from your library and OverDrive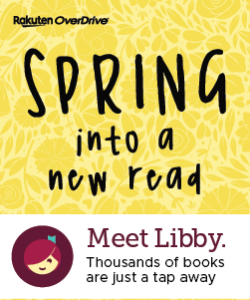 Meet Libby. The award-winning reading app that makes sure you always have something to read. It's like having your entire library right in your pocket. Download the app today and get instant access to thousands of ebooks and audiobooks for free thanks to your public library and OverDrive.
---
Here's this week's trivia question: Whose autobiography is called It Came from Ohio! My Life as a Writer? (Scroll to the bottom for the answer.)
Deals, Reals, and Squeals!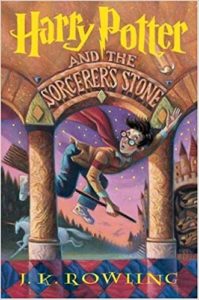 You can now stay in a replica of Hagrid's hut.
Nicole Chung has sold another book.
Cecil Castellucci is writing a graphic novel memoir.
Twilight in Concert is going on tour.
Holly Black is writing a Maleficent middle grade novel.
Cover Reveals
Here's the first look at Find Me by André Aciman, the sequel to Call Me by Your Name. (Farrar, Straus and Giroux, October 29)
Book Riot Recommends
At Book Riot, I work on the New Books! email, the All the Books! podcast about new releases, and the Book Riot Insiders New Release Index. I am very fortunate to get to read a lot of upcoming titles, and learn about a lot of upcoming titles, and I'm delighted to share a couple with you each week so you can add them to your TBR! (It will now be books I loved on Mondays and books I'm excited to read on Thursdays. YAY, BOOKS!)
Loved, loved, loved: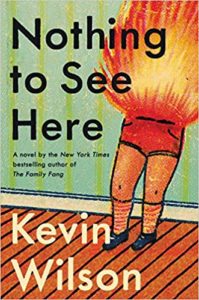 Nothing to See Here by Kevin Wilson (Ecco, November 5)
Holy cats, I LOVED this novel. It's about a twenty-something named Lillian. A once-promising young genius, Lillian has been adrift since being kicked out of an elite boarding school. She still keeps in touch with her school BFF, Madison, who has gone on to marry a senator. So when Madison writes, saying she needs her help, Lillian immediately agrees. What Madison needs is Lillian to be the governess for Madison's soon-to-be-arriving stepchildren. She can't hire just anyone, because she needs someone she can trust to keep the family secret. These children catch on fire when they get upset. If word of this leaked out, it could be bad for Madison's husband's presidential candidate chances. This is a really sweet, funny novel, and I loved it from beginning to end. I think that it works because Wilson never makes it over-the-top. The kids spontaneously combust, nbd, it's just accepted. No one seriously questions the science behind it. The book never flies too high, so he has no problem landing it.
What I'm reading this week: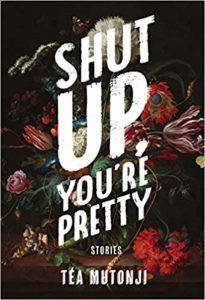 Shut Up You're Pretty by Téa Mutonji
Tinfoil Butterfly: A Novel by Rachel Eve Moulton
The Book of Lost Saints by Daniel José Older
Home Remedies by Xuan Juliana Wang
Pun of the week:
How do you throw a space party? You planet.
Here's a kitten picture:
And this face is why I can never stay mad at Farrokh.
And this is funny.
It's funny because it's true.
Trivia answer: R.L. Stine.
You made it to the bottom! Thanks for reading! – xo, L