How's it going, folks? I'm just over here sobbing after three hours and three minutes (plus trailers) of emotions and sobbing and screeching and sighing. You know how it goes. Let's talk romance.
---
Sponsored by Read Bliss, presented by Harlequin.
Read Bliss is your video destination for all things romance and reading! Tune in to Read Bliss on YouTube every Tuesday and Friday for videos by romance fans, for romance fans―including book roundups, author interviews, trope spotlights, bookish DIY projects and more from Read Bliss's team of romance BookTubers. Watch. Read. Love!
---
News and Useful Links
Remember all that #CopyPasteCris stuff that went down what seems like years ago but was actually only a couple months ago? Well, the other queen of Romancelandia, Nora Roberts, is now suing Cristiane Serruya, basically on behalf of the entire romance world.
Speaking of that, did you know that the artist currently known as Caffeinated Fae keeps not only the full spreadsheet of authors who were plagiarized, but has buy links for all of the authors in one place? Let something good come out of this.
Speaking of something good, here's a pretty great article about inclusivity in romance novels from the Chicago Tribune.
Also OMIGOD did you see the cover reveal (on Love In Panels or elsewhere afterwards) of Cat Sebastian's upcoming f/f book, A Little Light Mischief? Gorgeous. Wonderful. Thrilling for what romance covers can be.
Keep an eye out for #RomBkLove, which starts out May 1. I've got a little something to do with it this time around, so I'm even more excited (however that may be possible).
Corey Alexander/Xan West wrote about polyamorous romance and dropped some recommendations and a TBRw. I have only read a few, so I'm gonna be hunkering down soon.
Check out this interview with Anna Zabo about their upcoming Twisted Wishes book, Reverb. I'm so effing excited; I can't wait.
Are you ready for a foodie crawl? I will be drooling the whole time.
Deals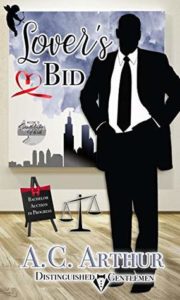 Do you want to start a series of interconnected stories based on one central event? I mean, it's nowhere near as complicated as the MCU, but it's an interesting concept. Starting with Lover's Bid by AC Arthur, the Distinguished Gentlemen series includes 14 novels and novellas featuring standalone HEAs.
Or if you're more down for something that gives you GOT feels without all the unhappiness and death, the Kingmaker Chronicles Complete Set is 11.49, which doesn't sound like a deal but when you know each book in the trilogy is over six dollars on Kindle, you know how good this deal is!
Recs!
The Bold Type is back, and it's made me jones for more of that new adult feel around friendship, working, all that good stuff.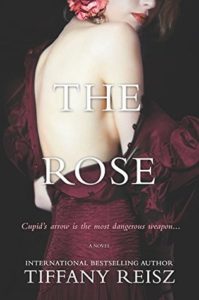 How surprised do you think I was to make the strangest parallels between that show and the book I was reading: Tiffany Reisz' The Rose, which is as far from telling the story of twenty-somethings working I New York as you can get. But there's a great friendship (which I wish we had seen more of, actually) and there's also a relationship between the female protagonist and a much older man that could have consequences.
That's about where the parallel stops, really, but that's not a bad thing. Because if there's one thing that The Rose is that The Bold Type is not, it's an erotic fantasy romance. Which means we're guaranteed three things: a lot of pretty hot sex, things not of our ken, and a happily ever after.
I'm very much for all of these things, so hey, sign me up, right?
Ophelia (Lia to her friends) has just graduated from university, and her parents are throwing her a big to-do, much to her chagrin. When one of the guests—who she has never met but lost something to her father at auction—flirts shamelessly, she's intrigued. But when circumstances put them in each other's paths just days later, Lia and August start a very new kind of relationship. The item that August lost to her father, which the latter gave to Lia as a graduation present, is supposedly a magical kylix, which will allow anyone who drinks from it to live their sexual fantasies. (I know, right?) August wants to prove it to her, and they go on a few…Greek adventures. Things get more and more complicated both in their fantasy worlds and in real life, but their relationship is one that Lia can't explain.
I realized that this had been pretty much my first romance (that wasn't paranormal like the Dark Hunters) featuring Greek Gods, and I have an itch to scratch now.
Have you read any? What are your favorites?
As usual, catch me on Twitter @jessisreading or Instagram @jess_is_reading, or send me an email at jessica@riotnewmedia.com if you've got feedback, book recs, or just want to say hi!