Welcome back, book fans! It's a gorgeous week here in Maine. I haven't been able to take vacation like I thought, but that's okay, I'm still in my favorite place, doing what I love, so I don't mind. (Although I need some marathon television watching time! I still haven't seen Shrill or the newest season of Grace & Frankie.) I also had a great time as a guest this week on What Should I Read Next? with Anne Bogel. I welcome any and all chances to talk books! And speaking of which: I have some fun book-related news for you today. I hope whatever you're doing, you have a great rest of your week, and remember to be kind to yourself and others. – xoxo, Liberty
---
Sponsored by Flatiron Books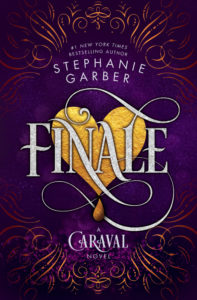 Welcome to Finale, the final book in Stephanie Garber's #1 New York Times bestselling Caraval series! It's been two months since the Fates were freed from a deck of cards, two months since Legend claimed the throne for his own, and two months since Tella discovered the boy she fell in love with doesn't really exist. Tella must decide if she's going to trust Legend. After uncovering a secret, Scarlett will need to do the impossible. And Legend has a choice to make that will forever change him. Caraval is over, but perhaps the greatest game of all has begun.
---
Trivia question time! Who wrote Life Among the Savages and Raising Demons? (Scroll to the bottom for the answer.)
Deals, Reals, and Squeals!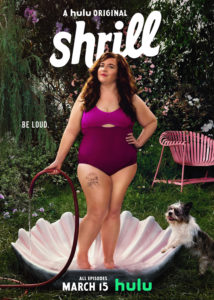 Shrill has been renewed for a second season.
File under sad: Saga is coming to an end.
Miss Fisher's Murder Mysteries is getting a Chinese remake.
Anthony Daniels, the man in the C3-PO suit, is writing a book.
Becky Albertalli and Aisha Saeed are writing a novel together called Yes No Maybe So.
Lina Rather's Sisters of the Vast Black sounds amazing.
And so does Alicia Jasinska's upcoming book!
The Bone Season is going to be a television series.
An unseen Kafka work may soon be revealed.
Cover Reveals
Here's the first look at The King of Crows, the last book in Libba Bray's Diviners series. (Little, Brown Books for Young Readers, February 4, 2020)
And here's the first look at Red at the Bone by Jacqueline Woodson. (Riverhead Books, September 17)
Sneak Peeks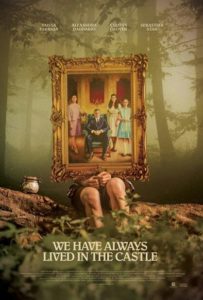 ZOMG. Here's the official trailer for Shirley Jackson's We Have Always Lived in the Castle!
Here's the first trailer of S2 of Big Little Lies, now with 100% more Meryl Streep.
Book Riot Recommends
At Book Riot, I work on the New Books! email, the All the Books! podcast about new releases, and the Book Riot Insiders New Release Index. I am very fortunate to get to read a lot of upcoming titles, and learn about a lot of upcoming titles, and I'm delighted to share a couple with you each week so you can add them to your TBR! (It will now be books I loved on Mondays and books I'm excited to read on Thursdays. YAY, BOOKS!)
Excited to read: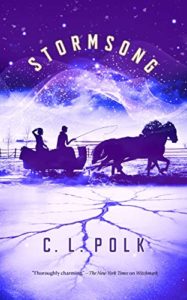 Stormsong (The Kingston Cycle Book 2) by C. L. Polk (Tor.com, February 20, 2020)
The new title and cover for the follow-up to Witchmark are out! And this one is about Miles's sister, Grace! SO EXCITED. If you haven't read Witchmark yet, I HIGHLY recommend it. It's an almost-alternate Edwardian era novel with queer romance, witches, and murder. Two words: GREAT FUN.
What I'm reading this week.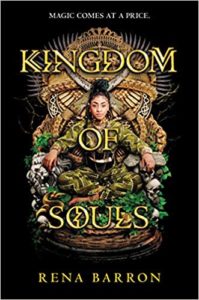 Kingdom of Souls by Rena Barron
Murder by Milkshake: An Astonishing True Story of Adultery, Arsenic, and a Charismatic Killer by Eve Lazarus
The Binding by Bridget Collins
The Ascent to Godhood (The Tensorate Series Book 4) by JY Yang
The Monster of Elendhaven by Jennifer Giesbrecht
And this is funny.
Wellllllll, this is funny if you watched the first episode of the new season of Game of Thrones. Which I did, and this made me LOL.
Trivia answer: Shirley Jackson.
You made it to the bottom! High five. Thanks for reading! – xo, L