Happy Monday, readers! I finally feel like my old bony self again. As I'm writing this, it's Friday, and I'm getting ready to throw myself a weekend readathon, to try and catch up on some work reading. I hope that your weekend will have been equally as swell, and that you all managed to read something wonderful. It wasn't a huge news weekend, but I have a couple of fun things for you today, and of course, kitten pictures. Have a great week, and remember to be excellent to each other! I'll see you again on Thursday. – xoxo, Liberty
P.S. Shameless self-promotion: Did you see the artwork for our All the Books! 200th episode commemorative merch???
---
Sponsored by Flatiron Books
A lifetime of secrets. A history untold. No. It is a simple word, uttered on a summer porch in 1936. And it will haunt Kitty Milton for the rest of her life and its consequences will ripple through the Milton family for generations. Moving through three generations and back and forth in time, The Guest Book asks how we remember and what we choose to forget, and tells the story of a family and a country that buries its past in quiet, until the present calls forth a reckoning.
---
Oh! Before I get started, I have exciting news! For those of you who love to read (or love to give) picture books and chapter books, we've got a new podcast, hosted by author and BR contributor Karina Glaser and children's librarian Matthew Winner! It's called Kidlit These Days and you can subscribe on Apple Podcasts, Google Play, or your favorite podcatcher.
Here's this week's trivia question: What famous author was once roommates with Marlon Brando? (Scroll to the bottom for the answer.)
Deals, Reals, and Squeals!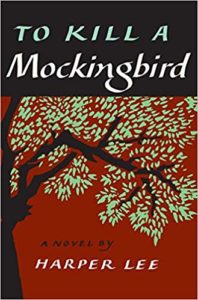 Aaron Sorkin's adaptation of To Kill a Mockingbird is going national.
Angelina Jolie is in talks to make her Marvel movie debut.
There's going to be a new Gish Jen novel next year!
Sophie Kinsella announced a new Shopaholic book.
Denzel Washington and Frances McDormand are teaming up for a Macbeth movie. (Reminder that Scotland, PA is a thing that exists and is AMAZING.)
Jordan Fisher is going to play John Ambrose McClaren in the sequel of To All the Boys I've Loved Before.
The rights to Heavenly Table by Donald Ray Pollock have sold.
Cover Reveals
Here's the first look at Strange Birds: A Field Guide to Ruffling Feathers by Celia C. Pérez (Kokila, September 3)
And here's the reveal of I'm Not Dying with You Tonight by Gilly Segal and Kimberly Jones. (Sourcebooks Fire, October 1)
And the cover of the last book in Holly Black's Folk of the Air trilogy: The Queen of Nothing. (Little, Brown Books for Young Readers, January 7, 2020)
Sneak Peaks
Here's the first full trailer for Scary Stories to Tell in the Dark!
Book Riot Recommends
At Book Riot, I work on the New Books! email, the All the Books! podcast about new releases, and the Book Riot Insiders New Release Index. I am very fortunate to get to read a lot of upcoming titles, and learn about a lot of upcoming titles, and I'm delighted to share a couple with you each week so you can add them to your TBR! (It will now be books I loved on Mondays and books I'm excited to read on Thursdays. YAY, BOOKS!)
Loved, loved, loved: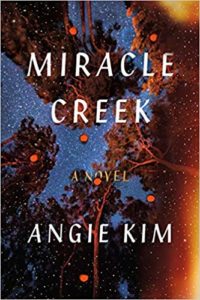 Miracle Creek: A Novel by Angie Kim (Sarah Crichton Books, April 16)
Really, All I want to write here is "Read it" over and over and over. It's definitely one of the year's best novels. It's about a couple who find themselves embroiled in a murder trial after their experimental medical treatment device kills two people. But it's also a story of family, and responsibility, and immigration. The writing is astounding, and it will deliver a kick-o-gram straight to your heart. I can't wait to see what she does next.
What I'm reading this week: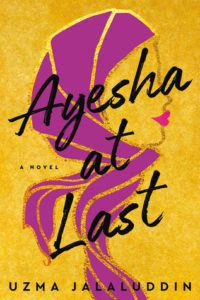 Ayesha At Last: A Novel by Uzma Jalaluddin
Tuesday Mooney Talks to Ghosts by Kate Racculia
Gods of Jade and Shadow: A Novel by Silvia Moreno-Garcia
Pun of the week: eBay is so useless. I tried to look up lighters and all they had was 13,749 matches.
Here's a kitten picture: Actually, here's a bunch of kitten pictures. They're getting so big!
And this is funny.
Oh, Excel.
Trivia answer: James Baldwin.
You made it to the bottom! Thanks for reading! – xo, L