Welcome to another Thursday! There are a lot of exciting things to share with you today. I have to do it fast, so I can cram in more reading, since we're losing an hour of reading time this weekend. It's my least favorite day of the year. I hope whatever you're doing, you have a great rest of your week, and remember to be kind to yourself and others. – xoxo, Liberty
---
Sponsored by HMH Teen.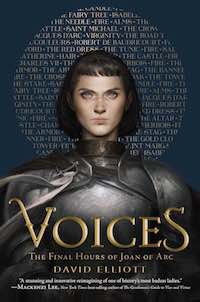 Bestselling author David Elliott explores how Joan of Arc changed the course of history and remains a figure of fascination centuries after her extraordinary life and death. Joan of Arc gets the Hamilton treatment in this evocative novel.
---
Trivia question time! What 1994 American bestseller set in Georgia features a sculpture of a girl holding two bowls on the cover? (Scroll to the bottom for the answer.)
Deals, Reals, and Squeals!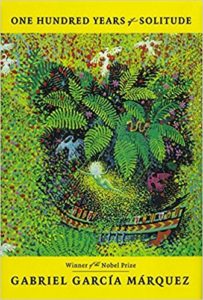 Netflix has plans to develop Gabriel García Márquez's One Hundred Years of Solitude.
A Very Large Expanse of Sea by Tahereh Mafi is being made into a movie.
Award-winning poet Saeed Jones announced his upcoming memoir: How We Fight for Our Lives.
And congratulations to Rioter Karina Yan Glaser! The third book in her Vanderbeekers series comes out this September, and now there is going to be a fourth and fifth book!
And more exciting Rioter news: Adiba Jaigirdar's YA novel, The Henna Wars, will publish next year!
Jonathan Van Ness announced that he is publishing a memoir this fall, making that three of the five Queer Eye cast members with memoirs out this year.
Dev Patel is in talks to star in a Green Knight adaptation.
Russell Hornsby will star as the title character in Lincoln, based on Jeffrey Deaver's Bone Collector books.
Leigh Bardugo is writing her first book for adults.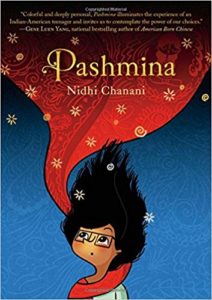 Nidhi Chanani's graphic novel Pashmina is being adapted into an animated musical for Netflix.
Brie Larson will star in a yet-to-be-titled series based on the real life experiences of CIA undercover operative Amaryllis Fox and her upcoming memoir, Life Undercover: Coming of Age in the CIA.
The Sinner has been renewed for a third season.
The River at Night by Erica Ferencik will be made into a film.
A new Miss Marple series is headed to television.
And speaking of Agatha Christie, Harper Collins just locked down rights until 2030.
Aja Gabel's short story, Little Fish, is being made into a film.
Cover Reveals
Jenny Slate announced her new book, Little Weirds, and shared the cover. (Little, Brown and Company, November 5)
And here's a look at the cover of the new Brittney Morris YA novel, Slay. (Simon Pulse, September 24)
And here's the cover reveal for Dahlia Adler's Poe-inspired anthology, His Hideous Heart. (Flatiron Books, September 10)
Sneak Peeks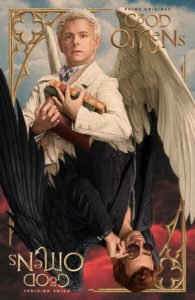 The first full-length trailer for Good Omens has been released!
And the trailer for the final season of Game of Thrones!
And here's the red band trailer for the upcoming Hellboy movie. (Red band = NSFW.) I wasn't that excited until I saw Baba Yaga's chicken leg house.
And here's the trailer for Mr. Malcom's List, adapted from the Suzanne Allain book, and featuring so many amazing actors. It's being expanded from a short to a full-length feature.
Book Riot Recommends
At Book Riot, I work on the New Books! email, the All the Books! podcast about new releases, and the Book Riot Insiders New Release Index. I am very fortunate to get to read a lot of upcoming titles, and learn about a lot of upcoming titles, and I'm delighted to share a couple with you each week so you can add them to your TBR! (It will now be books I loved on Mondays and books I'm excited to read on Thursdays. YAY, BOOKS!)
Excited to read: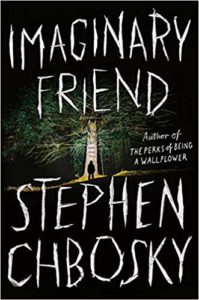 Imaginary Friend by Stephen Chbosky (Grand Central Publishing,October 1)
The author of The Perks of Being a Wallflower is releasing his second novel, two decades after his first. (I can't believe it has been that long!) This one is for adults, and is about a young boy with an – wait for it – imaginary friend, who ends up being a part of a battle between good and evil. It sounds creepy and fun! SIGN ME UP.
What I'm reading this week.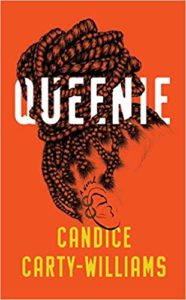 Queenie by Candice Carty-Williams
If, Then: A Novel by Kate Hope Day
The Word for Woman is Wilderness by Abi Andrews
And this is funny.
Kids are brutal.
Trivia answer: Midnight in the Garden of Good and Evil: A Savannah Story by John Berendt.
You made it to the bottom! High five. Thanks for reading! – xo, L