There's so much news to catch up on, YA fans!
"What's Up in YA?" is sponsored by Wednesday Books.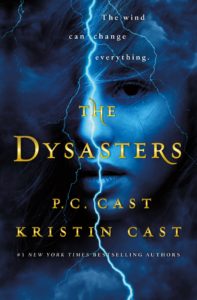 An all new paranormal fantasy series from #1 bestselling authors P.C. Cast & Kristin Cast ignites a world of earth-shattering action and romance where a group of teens question their supernatural abilities. Nothing is what it seems as nature's power takes control. The wind can change everything and everyone.
---
The world of YA is never dull, is it? Let's run down the happenings in this little corner of the book world.
Watch This…
This is usually the part of a newsletter where I share my recent book mail, but my current book mail is in a state of chaos. Part of the reason it's in chaos is because I've been spending my reading time marathoning a show on Hulu that I want to highlight.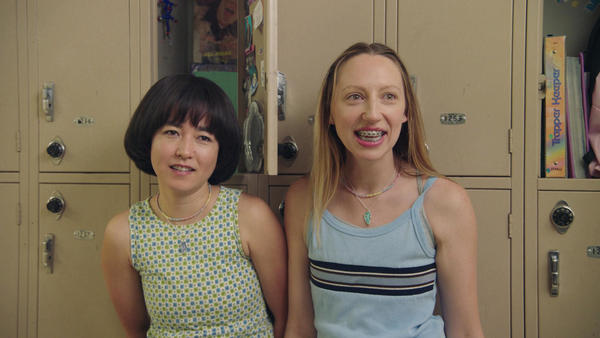 I'm positive I had Anna's tank top in 2000. The braces, too.
If you've got Hulu (or a password for someone else's), you've got to check out Pen15. Set in 2000, the series follows two middle school girls — one white, one half Japanese-American — as they navigate the awkwardness of growing up. It definitely hits on the nostalgia factor, but what made this stand out was that it takes on some big, heavy issues of being a middle schooler in a way that doesn't shy away from reality. There is an episode about first menstruation, as well as an episode about the first time Maya discovers masturbation (and ultimately finds comfort from Anna about it being normal). The ups and downs of friendship, of fitting in, of living with parents who are going through a divorce, and growing up as a girl of color are all approached with humor and heart in equal measure.
Despite the setting, it rings true to what it is to be a middle schooler navigating what it is to be who you are in a world that, well, doesn't especially encourage that if it means standing out. It's also hilarious and cringeworthy to see the realities of middle school — Anna just towers over the boys around her.
Anna and Maya are in their early 30s, but they do a pretty solid job of appearing to be in their early teens.
Grab yourself a snack, put down your book for a bit, and snuggle in with this little gem.
____________________
Thanks for hanging out, y'all, and we'll see you again next week to begin talking about feminism, badass girls, and Women's History Month.
— Kelly Jensen, @veronikellymars on Instagram and editor of (Don't) Call Me Crazy and Here We Are.