Hey YA Readers!
While you're snuggling into your coziest winter blankets and sweaters for the weekend, why not snap up a few great YA reads on the cheap? Prices are current as of Thursday, 1/24.
Have you read Jackaby by William Ritter? Grab this book perfect for Sherlock fans. $2.
Danielle Paige's Stealing Snow, a riff on Snow White, is $2.
Dhonielle Clayton's The Belles will only set you back $4 (and you can read it before the sequel hits this spring!).
Never read Terry Pratchett? Maybe begin with The Wee Free Men. It's $2.
Loving vs. Virginia — a fabulous and creatively-told fictional story woven from the absolutely true story of the Loving vs. Virginia case — is $2 and worth so much more. Perfect anytime, but especially timely with Black History Month coming.
If you'd like a book with an anti-heroine, you'll want to check out Ignite The Stars by Maura Milan. $3.50.
Rae Carson's The Girl of Fire and Thorns is $4 and the start to a complete series for fantasy fans.
Katherine Locke's The Girl With The Red Balloon is a historical fantasy novel, the first in a series, you'll want to pick up while it's $2.
The Goose Girl, Shannon Hale's upper middle grade/lower young adult fairy tale retelling, is $2.
Ellen Oh's The Prophecy is $2.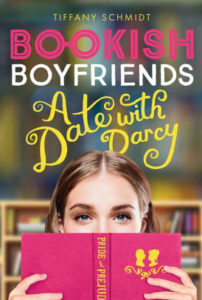 The first book in Tiffany Schmidt's "Bookish Boyfriends" series, A Date With Darcy, is delightfully bookish, fun, and perfect for readers wanting something light (and there are many more books in the series coming!). $3.
Want a dark tale of survival? Kate A. Boorman's Winterkill might do the trick. $2.
For readers wanting a book about heartbreak, about romance, and about what happens when you take some new chances, pick up Lauren Gibaldi's The Night We Said Yes for $3.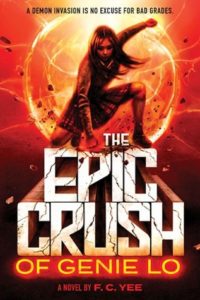 There's fun, and then there's FC Yee's The Epic Crush of Genie Lo. Girl wants to get into college…then discovers she's a spirit who can crush thing with her fists. $3.
____________________
Thanks for hanging out & we'll see you on Monday with a roundup of book talk from the last month at Book Riot.
— Kelly Jensen, @veronikellymars on Instagram and editor of (Don't) Call Me Crazy and Here We Are.