Hey YA fans: Let's talk YA podcasts!
"What's Up in YA?" is sponsored by King of Scars by Leigh Bardugo and the Grishaverse.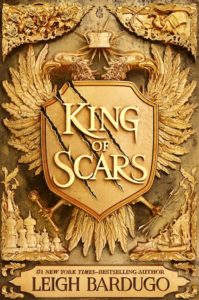 No one knows what Nikolai endured in his country's bloody civil war – and he intends to keep it that way. As the young king strives to rebuild his country and forge new alliances, the dark magic growing within him threatens to destroy all he has built. Nikolai must journey to the places where the deepest magic survives to vanquish the terrible legacy inside him. But some secrets aren't meant to stay buried—and some wounds aren't meant to heal. Enter the Grishaverse with this new novel from #1 New York Times-bestselling author Leigh Bardugo. Face your demons…or feed them.
---
Before diving in, indulge me in a moment of self-promotion. My latest anthology for YA readers, (Don't) Call Me Crazy: 33 Voices Start The Conversation About Mental Health, is a Kindle deal for under $2. If you've been considering picking it up, now might be a great chance (this price is current as of Wednesday evening).
Now, podcast talk!
You likely already know that Book Riot has its very own YA-focused podcast. But if you don't or want the refresher, Eric Smith and I cohost the all-YA podcast every other week. New shows drop on Wednesday mornings, and we cover everything from new book news to adaptation news and book lists that will make your TBR crumble. You can listen here.
Want to add more YA love to your ear buds? Let's check out a few other YA-focused podcasts worth a listen.
Cohosted by a former Book Rioter, this weekly podcast brings together two YA lovers, Brenna Clarke Gray and Joe Lipsett, who talk about YA books and their subsequent adaptations. Tune into episodes about Scott Pilgrim, To All The Boys I've Loved Before, Dumplin', and, of course, tons of upcoming book recommendations. Bonus: both hosts are Canadian, so there are special features on Canadian YA specifically.
88 Cups of Tea
If you love behind-the-scenes interviews with authors, editors, agents, and other folks within the publishing world, then you'll want to check out Yin Chang's fantastic 88 Cups of Tea podcast. It's also a great podcast for those of you who are writers or want to inspire young writers.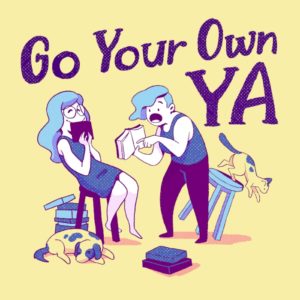 Go Your Own YA
Carey and Marie cohost this delightful podcast about YA books, and what really stands out to me about this one is that they highlight older, backlist titles, as well as "smaller" releases. Sure, there's talk of big releases, but the focus is on those quieter and still strong titles that could be easily overlooked.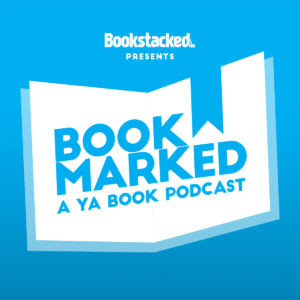 Bookmarked
Going a bit in the opposite direction of the above podcast is Bookmarked, which highlights some of the most popular and newest YA books. This monthly show will keep you up to date and thinking about what's hot in the world of YA.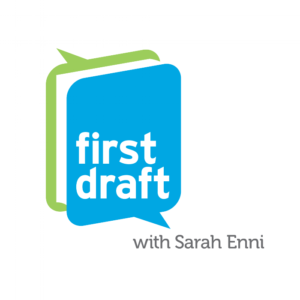 First Draft with Sarah Enni
Enni's debut novel comes out next month, but you might know her first from this fantastic, thoughtful podcast that asks authors to get real about their reading and writing lives. Your favorites have likely been interviewed, so poke around to start listening wherever you find that author you can't get enough of.
Want more podcasts that take on more than YA? You might like these excellent podcasts for readers, some of the great bookish podcasts that Book Rioters discovered in 2018, or these podcasts for poetry lovers. 
This shirt is the truth. $16, S-XL.
____________________
Thanks for hanging out and we'll see you again on Monday!
— Kelly Jensen, @veronikellymars on Instagram and editor of (Don't) Call Me Crazy and Here We Are.