Monday edition, take two! You all didn't burn the place down about the double inbox, and thanks to the folks who reached out! I hope you continue to be as excited as I am.
We've got a lot to cover, but at least for the most part it's good stuff!
---
Sponsored by Harlequin DARE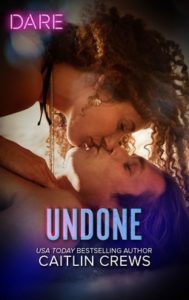 She's been a very good girl…Now she's learning to be bad! Ditched at the altar for being boring in bed, prim lawyer Maya Martin goes on a solo Amalfi Coast honeymoon with one goal in mind: proving her ex wrong! And when she meets tattooed, hard-bodied Charlie Teller, he seems just the man for the job—he's so hot it's criminal! This Christmas, Charlie will help Maya unleash her wild side…over and over again!
---
News and Useful Links
For enough of us of a certain age, the phrase "kissing book" harkens memories of a baby Savage sick in bed, making lengthy commentary on the story his Grandpa is reading him. So it's no surprise that this newsletter is not the only regular feature with the title. If you don't regularly read Olivia Waite's rendition in the Seattle Review of Books, you should check it out. This column in particular is a prime example of how deeply she digs in to examine not just romance novels themselves, but romance as a genre.
This. Is. WILD. I'm so glad she's better, but wow.
You all know how much (or you're going to learn) I love Talia Hibbert. Have you seen her inspo for her first Avon romance, Get A Life, Chloe Brown?
While I had some qualms with this article (mostly her thoughts on contemporary romance—has she read more than one?), Tessa Dare's delight is contagious.
So like, Kate Clayborn wrote about scents and smells. And then Jen (who declared she wouldn't stir anything up) went ahead and grabbed a spoon. :lolsob-emoji:
Did you follow #rwchat? It was a great way to understand how writers might think and follow the trends. Sadly, they're retiring. They've been awesome, and we wish the organizers well.
There was a lot of extra cash left over after the Cocky Collective finished their fundraising efforts, so they donated it to RWA!
Harlequin is going above and beyond with the whole film thing. I hope they start digging into a different element of their own publishing collective. I love Hallmark movies (and their equivalents on Lifetime and Netflix) but they're…kind of all the same. Harlequin is massive. They could do to make a romantic suspense action flick or (heaven forbid) something from the Kimani line.
"To be clear, he has never appeared on any of my covers. That would be yucky." Giggles for days.
Deals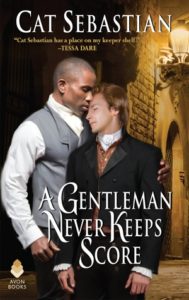 How many Cat Sebastian novels have you read? If your answer is none, might I suggest starting out with A Gentleman Never Keeps Score, which is currently 1.99? It's not her first or even first in a series, but it's a perfect standalone and both heroes are delightful squeezable human beings.
Or if you're looking for a different kind of untold historic story, The Bittersweet Bride, the first in Vanessa Riley's Advertisements for Love series is 3.99. The whole series centers women of color in late Regency England.
Recs!
Since we talked about contemporary series starters last week, let's do some historical ones this week! These are historical series you can read all the way through. Some are older, so they might be familiar, but I wanted to include a couple that have come to recent conclusions, too!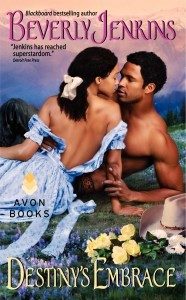 Destiny's Embrace
Destiny
Beverly Jenkins
A lot of people I know, whether they frequent historical romance or not, have read Beverly Jenkins' Old West trilogy, which concludes with Tempest—the one where the wealthy mail-order bride shoots her doctor husband before actually meeting him. If you haven't read any of those, definitely check them out. But the first Beverly Jenkins series I read was Destiny—Destiny's Embrace, Destiny's Surrender, and Destiny's Captive. They are centered around three brothers (and their mother!) as they grow, learn, and love in Reconstruction-era California…and in international waters. Destiny's Embrace introduces us to the oldest brother, Logan, who needs a maid. When Mariah hops off a train from the East with a determined eye and a no-nonsense attitude, Logan isn't sure either of them will survive. But they have to live with each other, so…
This trilogy is pretty darn sexy, and you can learn some stuff about Reconstruction, too!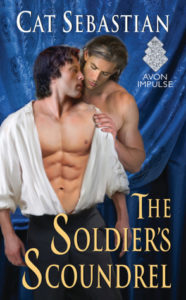 The Soldier's Scoundrel
The Turners
Cat Sebastian
I was sent an advanced reader copy of this book and I just knew I had a new favorite author. Six books later, and I am still just as in love. This series is the first of three established ones, and it centers cinnamon roll characters and the morally-questionable folks they fall in love with. The Soldier's Scoundrel sets the tone with an aristocrat who had been injured in the war, who reluctantly falls in love with…well, a scoundrel. Don't listen to me rambling, just check them out.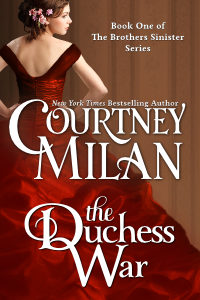 The Duchess War
The Brothers Sinister
Courtney Milan
Do you know what the first thing that delighted me about this book? Trains! I hadn't really thought about the fact that The Brothers Sinister was a Victorian book, and then there was some mention of a train. And I realized that changes in travel made everything different. But you know what else is great about The Duchess War? Everything else. The hero and heroine meet each other while they're both hiding out from a party. How can you not love that?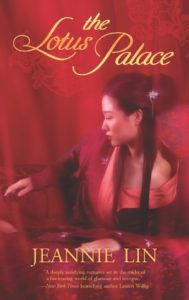 The Lotus Palace
The Pingkang Li Mysteries
Jeannie Lin
You've all heard me crow about the Tang Dynasty books (Butterfly Swords and My Fair Concubine in particular) but this is another historical series by Jeannie Lin that you can read all the way through. This series has all the same worldbuilding and compelling dialogue, but also mysteries!
Have you read these series? What did you think?
More new titles on Thursday! As usual, catch me on Twitter @jessisreading or Instagram @jess_is_reading, or send me an email at jessica@riotnewmedia.com if you've got feedback or just want to say hi!