Hello, and welcome to another Monday! How was your weekend? I didn't get as much reading done as I usually did – GASP – but I had a good reason: I was wrangling kittens! It was as much fun as you'd imagine. But I got a little reading in while they napped. Enjoy your upcoming week, be kind to yourself as well as others, and remember that I love you and I like you. – xoxo, Liberty
---
Sponsored by Break the Bodies, Haunt the Bones by Micah Dean Hicks.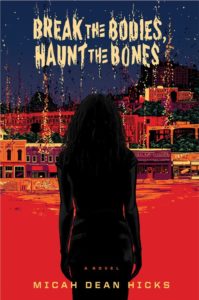 Like everyone in Swine Hill, Jane is haunted — her ghost feeds on the fears of everyone around her. Jane's brother is ridden by a genius ghost that forces him to build dangerous machines. Their mother is possessed by a spirit that burns anyone she touches. In Swine Hill, a place of defeat and depletion, there are more dead than living. And when new arrivals begin scoring precious jobs at the last factory in town, both the living and the dead are furious, and Jane must find a way to save her family and escape the town before it kills them.
---
Here's this week's trivia question: Which Dickens novel was left unfinished at the time of his death? (Scroll to the bottom for the answer.)
Deals, Reals, and Squeals!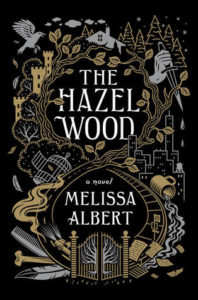 Melissa Albert announced The Night Country, the sequel to The Hazel Wood.
Netflix is making a Shadow And Bone series based on Leigh Bardugo's Grishaverse books.
Sarah Michelle Gellar will star in Sometimes I Lie, based on the novel by Alice Feeney.
2 Dope Queens, featuring Phoebe Robinson and Jessica Williams, announced a second season of their HBO show.
Europa Editions is launching a nonfiction imprint.
A director has been named for the adaptation of John Green's Turtles All the Way Down.
Cover Reveals
Book Riot had the reveal of Mary Fan's YA novel, Stronger Than a Bronze Dragon.
Geek & Sundry has the first look at Geek Girls Don't Cry: Real-Life Lessons From Fictional Female Characters by Andrea Towers. (Sterling, April 2)
And speaking (speeking?) of geeks, Den of Geek has the first look at the new She-Ra book, She-Ra: Origin of a Hero. (Scholastic Inc., April 30)
Tor.com revealed another amazing cover of one of their upcoming titles: The Monster of Elendhaven by Jennifer Giesbrecht. (Tor.com, Sep 24)
Here's the first look at Experiments in Joy by Gabrielle Civil. (Civil Coping Mechanisms, February 15)
Book Riot Recommends 
At Book Riot, I work on the New Books! email, the All the Books! podcast about new releases, and the Book Riot Insiders New Release Index. I am very fortunate to get to read a lot of upcoming titles, and learn about a lot of upcoming titles, and I'm delighted to share a couple with you each week so you can add them to your TBR! (It will now be books I loved on Mondays and books I'm excited to read on Thursdays. YAY, BOOKS!)
Loved, loved, loved: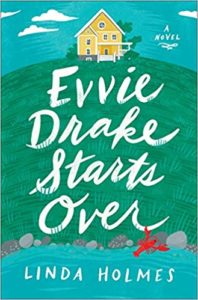 Evvie Drake Starts Over by Linda Holmes (Ballantine Books, June 25)
Holmes is the main host of NPR's Pop Culture Happy Hour, and Evvie Drake is a fantastic novel that showcases all the wit and smarts you would expect from her, if you're a fan of the show. (If you've never heard it, I suggest you fix that!) Evvie Drake is about a young widow and a burned-out ballplayer in Maine who strike up a friendship. There's plenty of witty banter and "will they, won't they" tension, but it's also a freaking smart, emotionally charged story about loss. I can't wait for everyone to read it.
What I'm reading this week.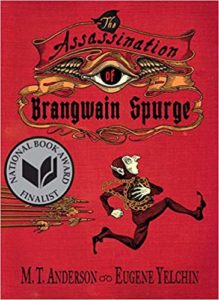 The Assassination of Brangwain Spurge by M.T. Anderson and Eugene Yelchin
Wicked Fox by Kat Cho
Beirut Hellfire Society by Rawi Hage
Book joke of the week:
Why are writers always cold? Because they're surrounded by drafts.
Trivia answer: The Mystery of Edwin Drood.
You made it to the bottom! Thanks for reading! – xo, L