Welcome to the New Year! It's the first Tuesday megalist, and holy cats, publishing hits the ground running. There are a TON of books to choose from. You can hear about several of today's new books on this week's episode of the All the Books! Jenn and I talked about a few amazing books we loved, including Mouthful of Birds, Slayer, An Orchestra of Minorities, and more.
(And like with each megalist, I'm putting a 

 next to the books that I have read and loved. But there are soooo many more on this list that I can't wait to read!)
---
Sponsored by The Only Woman in the Room by Marie Benedict.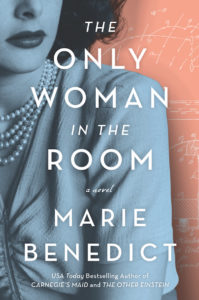 Her beauty almost certainly saved her from the rising Nazi party and led to marriage with an Austrian arms dealer. Underestimated in everything else, she overheard the Third Reich's plans while at her husband's side, understanding more than anyone would guess. She devised a plan to flee in disguise from their castle, and the whirlwind escape landed her in Hollywood. She became Hedy Lamarr, screen star. But she kept a secret more shocking than her heritage or her marriage: she was a scientist. And she knew a few secrets about the enemy. She had an idea that might help the country fight the Nazis…if anyone would listen to her.
---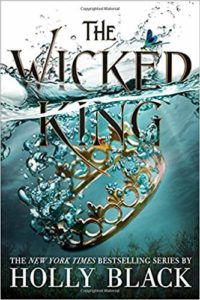 The Wicked King by Holly Black 

The Similars by Rebecca Hanover
Showtime at the Apollo: The Epic Tale of Harlem's Legendary Theater by Ted Fox and James Otis Smith
Sugar Run: A Novel by Mesha Maren 

Her One Mistake by Heidi Perks
The Widows by Jess Montgomery
The Paragon Hotel by Lyndsay Faye
An Orphanage of Dreams by Sam Savage  

Sydney Noir (Akashic Noir Series) by John Dale
Receptor by Alan Glynn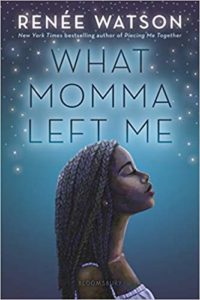 What Momma Left Me by Renée Watson 

Amsterdam Noir (Akashic Noir Series) by René Appel and Josh Pachter
Mouthful of Birds: Stories by Samanta Schweblin 

Fault Lines: A History of the United States Since 1974 by Kevin M. Kruse, Julian E. Zelizer
The Perilous Adventures of the Cowboy King: A Novel of Teddy Roosevelt and His Times by Jerome Charyn
In an Absent Dream (Wayward Children) by Seanan McGuire 

Queen Victoria: Twenty-Four Days That Changed Her Life by Lucy Worsley
How to Date Men When You Hate Men by Blythe Roberson
The Winter of the Witch: A Novel (Winternight Trilogy) by Katherine Arden 

The Light Over London by Julia Kelly
Beyond These Walls: Rethinking Crime and Punishment in the United States by Tony Platt
Two Can Keep a Secret by Karen M. McManus
Black Enough: Stories of Being Young & Black in America by Ibi Zoboi and Tracey Baptiste 

Scrublands by Chris Hammer
The First Conspiracy: The Secret Plot to Kill George Washington by Brad Meltzer, Josh Mensch
A Cathedral of Myth and Bone: Collected Stories by Kat Howard
Bicycle in an Ransacked City: An Elegy by Andrés Cerpa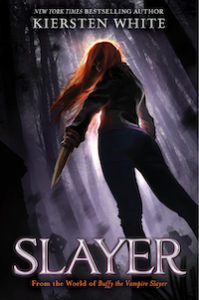 Slayer by Kiersten White 

The Truths We Hold: An American Journey by Kamala Harris
The Edge of Anarchy: The Railroad Barons, the Gilded Age, and the Greatest Labor Uprising in America by Jack Kelly
The Banished Immortal: A Life of Li Bai (Li Po) by Ha Jin
An Orchestra of Minorities by Chigozie Obioma 

She Lies in Wait: A Novel by Gytha Lodge
Old Newgate Road: A novel by Keith Scribner
The Water Cure by Sophie Mackintosh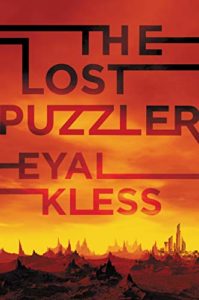 The Lost Puzzler: The Tarakan Chronicles by Eyal Kless
An Anonymous Girl by Greer Hendricks and Sarah Pekkanen
The Girl King by Mimi Yu 

Lake City: A Novel by Thomas Kohnstamm
Ghost Wall by Sarah Moss 

Freefall: A Novel by Jessica Barry
The Au Pair by Emma Rous
Still in Love: A Novel by Michael Downing
Breaking and Entering: The Extraordinary Story of a Hacker Called "Alien" by Jeremy Smith
Match Me If You Can by Tiana Smith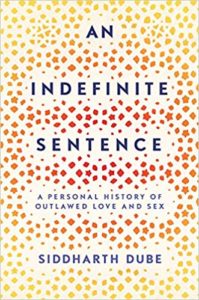 An Indefinite Sentence: A Personal History of Outlawed Love and Sex by Siddharth Dube 

Burned: A Story of Murder and the Crime That Wasn't by Edward Humes
Weave the Liminal: Living Modern Traditional Witchcraft by Laura Tempest Zakroff
To Keep the Sun Alive: A Novel by Rabeah Ghaffari 

The Martin Chronicles by John Fried
Bicycle in a Ransacked City: An Elegy by Andrés Cerpa
The Red Address Book by Sofia Lundberg
McGlue: A Novella by Ottessa Moshfegh
It Was All A Dream: A New Generation Confronts the Broken Promise to Black America by Reniqua Allen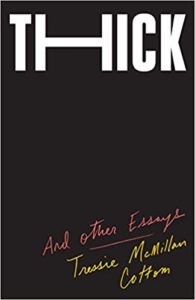 Thick: And Other Essays by Tressie McMillan Cottom
Hollywood's Eve: Eve Babitz and the Secret History of L.A. by Lili Anolik 

A Sky for Us Alone by Kristin Russell
The Field Guide to the North American Teenager by Ben Philippe
Wanderer by Sarah Léon and John Cullen
The Unwinding of the Miracle: A Memoir of Life, Death, and Everything That Comes After by Julie Yip-Williams
The Edge of Anarchy: The Railroad Barons, the Gilded Age, and the Greatest Labor Uprising in America by Jack Kelly
White Stag: A Novel (Permafrost) by Kara Barbieri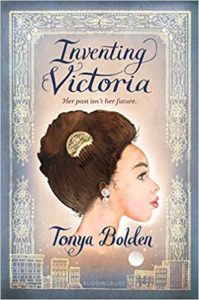 Inventing Victoria by Tonya Bolden 

Analiese Rising by Brenda Drake
Invasive species by Marwa Helal
That's it for me today! If you want to learn more about books new and old, or tell me about books you're reading, or books you think I should read (I HEART RECOMMENDATIONS!), you can find me on Twitter at MissLiberty, on Instagram at FranzenComesAlive, or Litsy under 'Liberty'!
Thanks so much for reading!
Liberty