It's time for another round of "HOLY CATS! THERE ARE SO MANY BOOKS." It's another fabulous first Tuesday megalist, and there are sooooo many great books on here. You can hear about several of today's new books on this week's episode of the All the Books! Jenn and I talked about a few amazing books we loved, including The Best Bad Things, Kingdom of the Blazing Phoenix, Born To Be Posthumous, and more.
(And like with each megalist, I'm putting a 

 next to the books that I have read and loved. But there are soooo many more on this list that I can't wait to read!)
---
Sponsored by Waterhouse Press.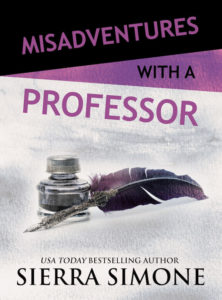 Zandy Lynch is determined not to be a virgin when she heads off to grad school, and she's got one night in London to lose her V-card before spending the summer as a research assistant to an ancient professor in the English countryside. Oliver Graeme is not looking forward to having some American co-ed hovering around while he's trying to work, but he needs the help. While visiting London, he winds up having the sexiest night of his life with a stranger who vanishes in the morning without a trace. When Zandy and Oliver next cross paths, to their shock, it's as professor and research assistant. Aloof professor by day and a generous, rough lover by night, Oliver is like nothing Zandy's ever imagined. Does she stand a chance at not falling for both versions of him?
---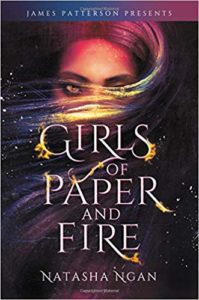 Girls of Paper and Fire by Natasha Ngan 

The Arrival of Missives by Aliya Whiteley
The Feral Detective: A Novel by Jonathan Lethem 

Why Religion?: A Personal Story by Elaine Pagels
How to Fracture a Fairy Tale by Jane Yolen 

Static Ruin (The Voidwitch Saga) by Corey White
The Best Bad Things by Katrina Carrasco 

Evening in Paradise: More Stories by Lucia Berlin
Welcome Home: A Memoir with Selected Photographs and Letters by Lucia Berlin
Winter Loon by Susan Bernhard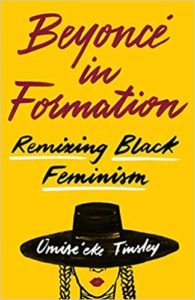 Beyoncé in Formation: Remixing Black Feminism by Omise'eke Natasha Tinsley
Past Tense: A Jack Reacher Novel by Lee Child
No Quarter: A Novel (The Tildon Chronicles) by John Jantunen
Those Who Knew by Idra Novey
Solace Island by Meg Tilly
Breach by W.L. Goodwater
Now You See the Sky by Catharine H. Murray
Nighttown (A Junior Bender Mystery) by Timothy Hallinan
Someone Like Me by M.R. Carey
The Subjugate by Amanda Bridgeman
Wolves of Eden by Kevin McCarthy
Blame This on the Boogie by Rina Ayuyang 

How to Be Alone: If You Want To, and Even If You Don't by Lane Moore
Congratulations, Who Are You Again?: A Memoir by Harrison Scott Key
The Kinship of Secrets by Eugenia Kim 

Angel and Bavar by Amy Wilson
Vancouver Noir (Akashic Noir Series) by Sam Wiebe
Northwood: A Novella by Maryse Meijer 

Kingdom of The Blazing Phoenix (Rise of the Empress) by Julie C. Dao
Nothing to Devour (Motherless Children Trilogy) by Glen Hirshberg
The William H. Gass Reader by William H. Gass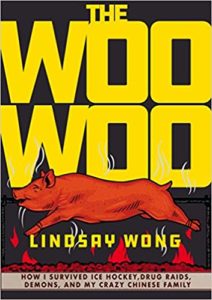 The Woo-Woo: How I Survived Ice Hockey, Drug Raids, Demons, and My Crazy Chinese Family by Lindsay Wong
The Splendor Before the Dark: A Novel of the Emperor Nero by Margaret George
Monument: Poems New and Selected by Natasha Trethewey 

Archenemies by Marissa Meyer
Nine Perfect Strangers by Liane Moriarty
The New Order: Stories by Karen E. Bender
An Unexplained Death: The True Story of a Body at the Belvedere by Mikita Brottman 

Hannah Green and Her Unfeasibly Mundane Existence by Michael Marshall Smith
We Begin in Gladness: How Poets Progress by Craig Morgan Teicher
Half-Hazard: Poems by Kristen Tracy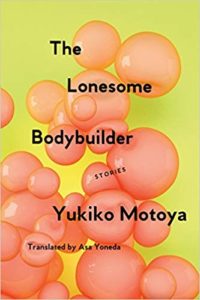 The Lonesome Bodybuilder: Stories by Yukiko Motoya and Asa Yoneda
The Valley at the Centre of the World by Malachy Tallack
Speechless by Adam P. Schmitt
Ways to Hide in Winter by Sarah St.Vincent 

Counting Sheep by Axel Lindén
The Latecomers by Helen Klein Ross
Mephisto's Waltz: Selected Short Stories by Sergio Pitol, George Henson (translator)
In Extremis: The Life and Death of the War Correspondent Marie Colvin by Lindsey Hilsum 

Bittersweet Brooklyn: A Novel by Thelma Adams
City of Ash and Red: A Novel by Hye-young Pyun and Sora Kim-Russell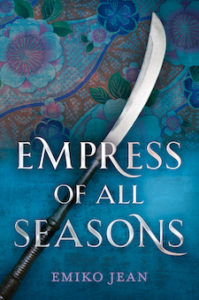 Empress of All Seasons by Emiko Jean
Inkling by Kenneth Oppel
Born to Be Posthumous: The Eccentric Life and Mysterious Genius of Edward Gorey by Mark Dery 

A Dangerous Duet: A Novel by Karen Odden
Since When by Bill Berkson
The Story of Greece and Rome by Tony Spawforth
The Son of Black Thursday by Alejandro Jodorowsky and Megan McDowell
A Thousand Doors: An Anthology of Many Lives by J.T. Ellison
The Life of Saul Bellow: Love and Strife, 1965-2005 by Zachary Leader
That's it for me today! If you want to learn more about books new and old (and see lots of pictures of my cats, Millay and Steinbeck), or tell me about books you're reading, or books you think I should read (I HEART RECOMMENDATIONS!), you can find me on Twitter at MissLiberty, on Instagram at FranzenComesAlive, or Litsy under 'Liberty'!
Thanks so much for reading!
Liberty