This edition of Today in Books is sponsored by LitHunters Publishing.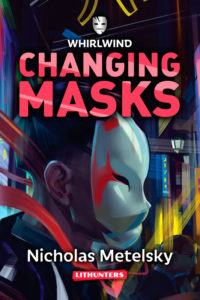 ---
A Bittersweet Win For Bourdain
Author, documentarian, and chef Anthony Bourdain was announced as the winner of the non-fiction writing Emmy for his Parts Unknown series. The late Bourdain, who died by suicide at the age of 61 three months ago, had never won the award despite eight nominations. The show's producer, Lydia Tenaglia, accepted the Emmy on Bourdain's behalf. The Parts Unknown team won all six Emmys for which the show was nominated.
Princesses of Power!
We got a teaser trailer for the She-Ra reboot from showrunner and Nimona creator Noelle Stevenson! All episodes of She-Ra and the Princesses of Power will be available on Netflix on November 16. The cast includes Aimee Carrero voicing Princess Adora. This 80s kid/Stevenson fan is pumped.
Writers' Cribs
The Paris Review published an illustrated piece on the homes and rooms where writers do their thing. Consider Jane Austen's tiny desk, James Baldwin's Côte d'Azur refuge, Virginia Woolf's Monk's House shed, and more through these delightful illustrations and factual tidbits.
And don't forget to come share the ins-n-outs of your reading life in our Fall Reader Survey!