This edition of Today in Books is sponsored by Flatiron Books, publishers of Mirage by Somaiya Daud.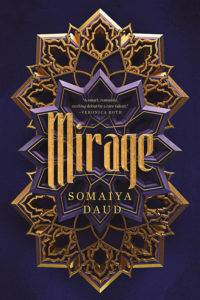 ---
Men Rec Men And No One Is Surprised
As with men on dating apps, male authors are more likely to recommend books by male authors. Four times more likely, according to an analysis of the New York Times' "By the Book" column. UC Berkeley Assistant Professor David Bamman was inspired to perform the analysis by a satisfying Twitter thread on the subject from Fates and Furies author Lauren Groff and Little Fires Everywhere author Celeste Ng. The findings showed recommendations for 48.9% women/51.1% from women authors interviewed, and recommendations for 20.8% women/79.2% men from male authors interviewed.
Is Social Media Influencing Book Cover Design?
The Guardian took a look at the influence social media, and particularly Instagram, might have on book cover design. They've almost become an accessory in some cases," said Rachel Willey, the designer behind Patricia Lockwood's Priestdaddy and Melissa Broder's The Pisces (both A+ book covers BTW). The piece examined covers of yesterday and today, and how publishers and even the fashion world are jumping on a surge in fascination with book aesthetics.
Amazon's Prime Book Box Made Available Nationwide
The service, which was announced back in May, delivers children's books to subscribers' doorsteps monthly. For $23, subscribers (who have to be Prime members) receive two hardcover books or four board books. The books are either chosen by Amazon, or by the subscriber from a curated list of titles.
And don't forget, we're giving away a stack of books from Season 2 of Recommended, in honor of the upcoming third season of the podcast! Click here to enter.