It's the beginning of another week and you know what that means: reading, full steam ahead! I had the privilege of attending an event with Rebecca Makkai last week. Her new novel, The Great Believers, is easily one of the best books of the year. I thought I'd mention it, in case you were looking to read a beautiful heart punch. Me, I can't read enough of 'em! Enjoy your upcoming week, and be excellent to each other. – xoxo, Liberty
PS – Don't forget we're giving away $500 of the year's best YA fiction and nonfiction so far! Enter here by July 31st!
---
Sponsored by Bellewether by Susanna Kearsley.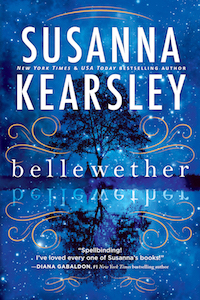 It's late summer, war is raging, and families are torn apart by divided loyalties and deadly secrets. In this complex and dangerous time, a young French Canadian lieutenant is captured and billeted with a Long Island family, an unwilling and unwelcome guest. As he begins to pitch in with the never-ending household tasks and farm chores, Jean-Philippe de Sabran finds himself drawn to the daughter of the house. Slowly, Lydia Wilde comes to lean on Jean-Philippe, true soldier and gentleman, until their lives become inextricably intertwined. Legend has it that the forbidden love between Jean-Philippe and Lydia ended tragically, but centuries later, the clues they left behind slowly unveil the true story.
---
Here's this week's trivia question: What bestselling book contains only 50 unique words?(Answer at the bottom of the newsletter.)
Deals, Reals, and Squeals!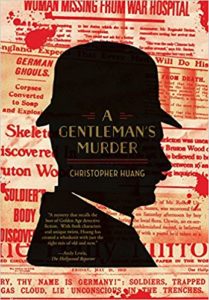 A Gentleman's Murder by Christopher Huang is going to be a series. (The book is out tomorrow!)
Roxane Gay let it drop on Twitter that she is writing an advice book and also has a new comic project.
G. Willow Wilson has a new book coming in 2019!
The Shirley Jackson story, The Lottery, will be a film. (Pleeeeeease let it be called For Those About to Rock.)
This week in Stephen King adaptations: From a Buick 8.
There's a book on the way from the March for Our Lives founders.
Edgar Ramirez in talks with Netflix to adapt the graphic novel The Last Days of American Crime.
Netflix is also adapting the graphic novel Daybreak.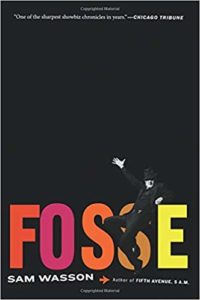 Lin-Manuel Miranda, Michelle Williams, Sam Rockwell team for series about Bob Fosse.
And in more LMM news, he will be in the adaptation of His Dark Materials. And a filmed performance of Hamilton is headed to the big screen.
The series based on Altered Carbon has been renewed for a second season, this time with Anthony Mackie.
Can You Keep a Secret? by Sophie Kinsella to become a feature film.
Marie Lu weighed in on new Legends adaptation news.
Tiffany D. Jackson announced a new book for 2019.
White Tears by Hari Kunzru is going to be a limited series!
The Ray Bradbury estate inked a deal to make all the things.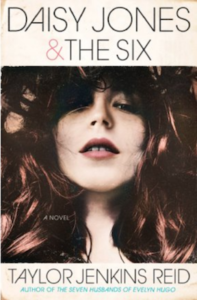 Reese Witherspoon snagged the rights to the new Taylor Jenkins Reid book Daisy Jones & The Six.
And Nicole Kidman grabbed the rights to the new Liane Moriarty novel Nine Perfect Strangers.
Several cast members have been announced for the adaptation of Megan Abbott's Dare Me.
Regina King discussed the Watchmen remake.
Veronica Roth is writing a novel for adults.
Julianna Margulies to star in The Hot Zone series about Ebola outbreak.
Cover Reveals
Here's the first look at Sally Thorne's 99 Percent Mine. (William Morrow, January 29, 2019)
And Valerie Jarrett shared the cover of her forthcoming memoir Finding My Voice: My Journey to the West Wing and the Path Forward. (Viking, April 2, 2019)
And here's the first peek at I'm Telling the Truth But I'm Lying: Essays by Bassey Ikpi. (HarperCollins, February 19, 2019)
Sneak Peeks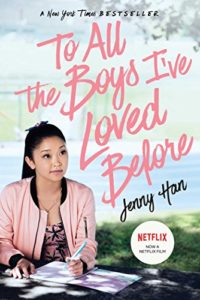 Jenny Han shared the first full trailer for To All the Boys I've Loved Before.
Angie Thomas shared the official poster for The Hate U Give.
Here's the trailer for Far From the Tree, a documentary based on the book by Andrew Solomon.
Book Riot Recommends
At Book Riot, I work on the New Books! email, the All the Books! podcast about new releases, and the Book Riot Insiders New Release Index. I am very fortunate to get to read a lot of upcoming titles, and learn about a lot of upcoming titles, and I'm delighted to share a couple with you each week!
Loved, loved, loved: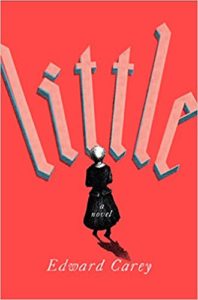 Little by Edward Carey (Riverhead Books, October 23)
I have been a big fan of Carey's for some time now. And with good reason! This is a tremendously ambitious tale about an orphan in Revolutionary Paris, who grows up to become Madame Tussaud (of wax museum fame.) It is an unusual, endearing delight!
Excited to read: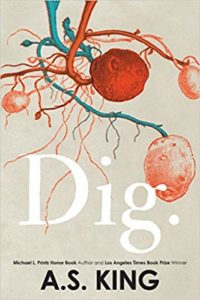 Dig by A.S. King (Dutton Books for Young Readers, March 26, 2019)
I am so excited about this because I am a HUGE fan of King! (If you've ever seen my book bathtub photo, that's one of her books that I'm reading.) She is so smart and compassionate, and I wish she were in charge of everything.
What I'm reading this week.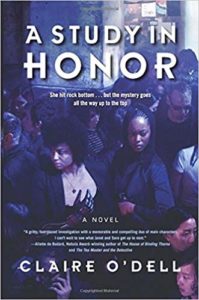 A Study in Honor by Claire O'Dell
America Is Not the Heart by Elaine Castillo
Sea Witch by Sarah Henning
If Only by Jennifer Gilmore
And this is funny.
This kid gets it.
Trivia answer: Green Eggs and Ham by Dr. Seuss.