This edition of Today in Books is sponsored by Flatiron Books and If You See Me Don't Say Hi by Neel Patel.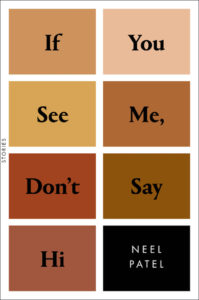 ---
PBS Masterpiece To Adapt Jane Austen's Sandition
Austen's unfinished novel about a sleepy fishing village turned fashionable seaside resort and a young, unconventional heroine is getting a television adaptation. PBS Masterpiece and British broadcaster ITV have teamed up to produce the eight-part adaptation of Sandition, with War and Peace and Mr. Selfridge writer Andrew Davies on the team.
Winnie-the-Pooh Map Sets Record At Auction
The original map of Winnie-the-Pooh's Hundred Acre Wood by the artist EH Shepard just set a world record for a book illustration sold at auction. The map, which was privately owned and unseen for nearly 50 years, is selling at London auction house Sotheby's for £430,000. Captioned "Drawn by Me and Mr Shepard helpd," ("Me" being Christopher Robin) the map is littered with spelling errors like "nice for picnicks" and "100 aker wood."
Inside The Largest Chained Library
BBC took us inside an ancient library. The library at Hereford Cathedral in the UK is the largest surviving chained library in the world–chained as in all the books are locked in by chains. The library was rebuilt exactly as it had been from 1611 to 1841. Take a peek!
And don't forget–we're giving away $500 of this year's best YA books (so far)! Click here to enter.