Hey YA Readers: Let's catch up on the latest in YA haps.
"What's Up in YA?" is sponsored by Audible. Just for Book Riot readers: sign up for an Audible account, and get two audiobooks free!
---
Let's take a peek at the world of recent YA news:
Me after seeing @TheHateUGive for the first time. To @George_Tillman, @amandlastenberg, and the entire cast and crew, from the bottom of my heart, thank you. Phenomenal is an understatement. pic.twitter.com/rabwbAdVhg

— Angie Thomas (@angiecthomas) June 29, 2018
Cheap Reads
Grab 'em while they're hot and super affordable ebooks.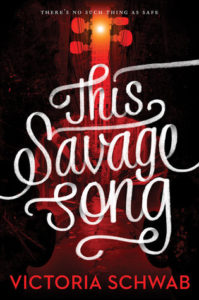 Maureen Johnson's 13 Little Blue Envelopes is $2.
Grab a copy of Victoria Schwab's This Savage Song for $2.
If you want some pirate adventure in your reading life, you'll want to drop $2 for LA Meyer's Bloody Jack.
Akemi Dawn Bowman's Morris-nominated Starfish is $2.
Pick up Stacey Lee's Secret of a Heart Note for $2.
Keeping Her Secret by Sarah Nicolas — one of our very own Book Rioters — is $1. Today's the last day on the sale, so grab it ASAP.
Blast From The Past
A handful of Book Riot YA pieces from this month in years gone by:
This Week's Book Mail
Curious what books are coming soon? Here's a peek at the YA titles that hit my mailbox this week: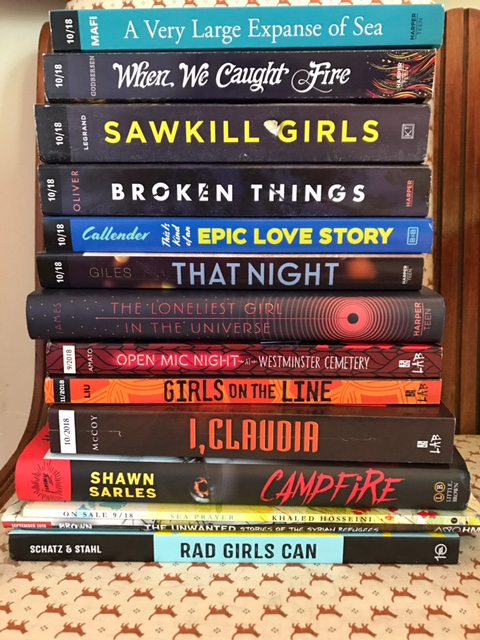 A Very Large Expanse of Sea by Tahereh Mafi
When We Caught Fire by Anna Godbersen
Sawkill Girls by Claire LeGrande
Broken Things by Lauren Oliver
This Is Kind of An Epic Love Story by Kheryn Callender
That Night by Amy Giles
The Loneliest Girl in the Universe by Lauren James
Open Mic Night at Westminster Cemetery by Mary Amato
Girls On The Line by Jennie Liu
I, Claudia by Mary McCoy
Campfire by Shawn Sarles
Sea Prayer by Khaled Hosseini
The Unwanted: Stories of Syrian Refugees by Don Brown
Rad Girls Can by Kate Schatz
You Are The Everything by Karen Rivers (not pictured)
____________________
See you all back here next week!
–Kelly Jensen, @veronikellymars on Twitter and Instagram.