Happy Tuesday, book lovers! Summer is in full swing and there are new books to be had – does it get better than that? I have a few awesome books for you below and you can hear about several more great titles on this week's episode of the All the Books! Amanda and I talked about Trail of Lightning, Salt Lane, Confessions of the Fox, and more.
---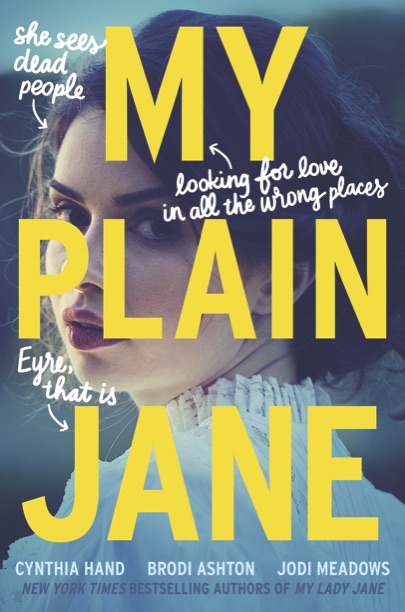 Sponsored by Epic Reads
A comedic and entirely (but not really) faithful retelling of Jane Eyre! Jane has endured years of hardship and misery, and is ready to embark on a new life as a governess at Thornfield Hall.
Charlotte is an aspiring novelist. (Yes, she's that Charlotte.) And she's determined to capture her friend Jane's story even if it means worming her way into the most epic ghost hunt this side of Wuthering Heights.
Reader, there will be murder. Mayhem. And of course, romance. Prepare for an adventure of Gothic proportions, in which all is not as it seems, and a certain Mr. Rochester is hiding more than skeletons in his closets.
---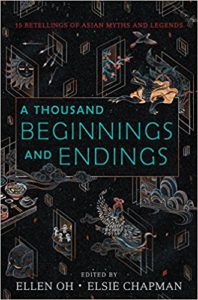 A Thousand Beginnings and Endings edited by Ellen Oh and Elsie Chapman
The long-awaited, much-needed anthology is here at last! Acclaimed writers have reimagined the folklore and mythology of East and South Asia into fifteen wonderful stories that span science fiction, fantasy, romance, and more. Featuring such wonderful writers as Renée Ahdieh, Sona Charaipotra, Preeti Chhibber, Melissa de la Cruz, Cindy Pon, Aisha Saeed, and Roshani Chokshi.
Backlist bump: Because You Love to Hate Me: 13 Tales of Villainy by Ameriie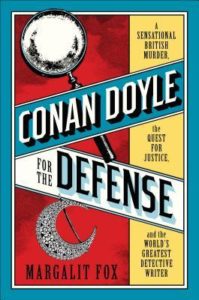 Conan Doyle for the Defense: The True Story of a Sensational British Murder, a Quest for Justice, and the World's Most Famous Detective Writer by Margalit Fox
A little-known story about how Conan Doyle, creator of Sherlock Holmes, used his own detection skills and secured the release of a man wrongly convicted of murder in Scotland. It's so much fun to think about the man who created the most famous detective searching for clues, sniffing out lies, and scouring evidence, but that's exactly what he did! Perfect for all Holmsians and fans of true crime.
Backlist bump: The Sherlockian by Graham Moore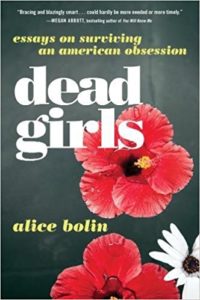 Dead Girls: Essays on Surviving an American Obsession by Alice Bolin
Interspersed with stories from her own life, Dead Girls in Bolin's wildly smart dissection on the fascination with dead women in fiction, particularly when their death propels a man's story forward. She also examines what affect this cultural fascination means for real women and girls in the world. From Joan Didion and Britney Spears to Laura Palmer and James Baldwin, Bolin illuminates and eviscerates an accepted yet disturbing American pastime.
Backlist bump: Mean by Myriam Gurba
That's it for me today – time to get back to reading! If you want to learn more about books new and old (and see lots of pictures of my cats, Millay and Steinbeck), or tell me about books you're reading, or books you think I should read (I HEART RECOMMENDATIONS!), you can find me on Twitter at MissLiberty, on Instagram at FranzenComesAlive, or Litsy under 'Liberty'!
Stay rad,
Liberty