Happy Monday, book fans! It's the beginning of another week filled with endless possibility. And by 'endless possibility', I mean 'time to read' of course. YAY READING. I hope everything in your world is marvelous as it can be and you're reading something wonderful. Enjoy your upcoming week, and be excellent to each other. – xoxo, Liberty
---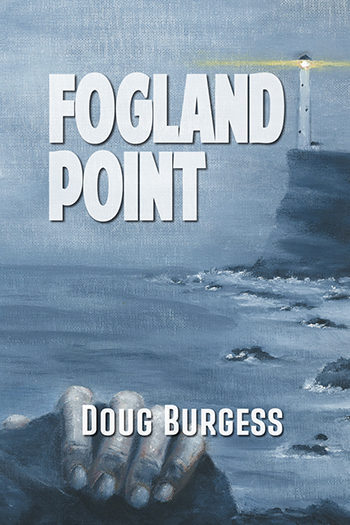 Sponsored by Poisoned Pen Press
David Hazard wanted nothing more than to forget his renegade family and the foggy New England village "on the wrong side" of Narragansett Bay where he grew up. When sudden tragedy brings him back to Little Compton to care for his grandmother during her struggle with dementia, he discovers her fragile memories may hold the key to a bizarre mystery half a century old—and perhaps to the sudden and brutal murder right next door.
---
PS – Don't forget we're giving away $500 to the bookstore of your choice! Enter here by June 21st!
Here's this week's trivia question: Who said it? "You can't use up your creativity. The more you use, the more you have."
Deals, Reals, and Squeals!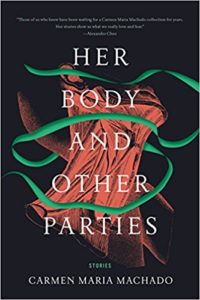 HERE FOR THIS: Her Body and Other Parties to become a Black Mirror-esque series.
FX adapting The Changeling by Victor LaValle for television.
Norm Aladjem's Letters to Mackenzie blog picked up by publisher.
The Good Lord Bird by James McBride is coming to the big screen!
Laurie Halse Anderson has a new book on the way.
And so does NPR's Linda Holmes!
In this week's Stephen King news: Ewan McGregor will play grown-up Danny Torrance in the Doctor Sleep adaptation.
The Wheel of Time television series in development at Amazon Studios.
Werner Herzog is bringing Fordlandia by Greg Grandin to television.
Cover Reveals
Here's the first look at the cover for Black Leopard, Red Wolf by Marlon James! (Riverhead Books, February 5, 2019)
And Cassandra Clare and Wesley Chu have written a book together: The Red Scrolls of Magic (The Eldest Curses). (Margaret K. McElderberry Books, April 2, 2019)
Sneak Peeks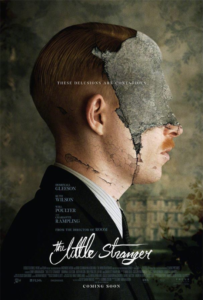 Here's the official trailer for adaptation of The Little Stranger by Sarah Waters. (As someone with a tattoo of a quote from this book, you can bet I'm going to see it!)
And here's the trailer for The Children Act, based on the novel by Ian McEwan.
Book Riot Recommends 
At Book Riot, I work on the New Books! email, the All the Books! podcast about new releases, and the Book Riot Insiders New Release Index. I am very fortunate to get to read a lot of upcoming titles, and learn about a lot of upcoming titles, and I'm delighted to share a couple with you each week!
Loved, loved, loved: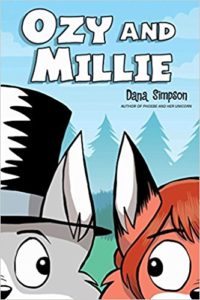 Ozy and Millie by Dana Simpson (Andrew McMeel Publishing, August 28)
I was not aware that Dana Simpson had a webcomic before Phoebe and Her Unicorn, but here it is! This is a hand-selected collection of all the best bits of the decade-long run of Ozy and Millie, according to Simpson herself. It is delightful and cute, much like Phoebe, but with foxes and a dragon instead of humans and unicorns – and that's a good thing. Because who doesn't want more Phoebe??!
Excited to read: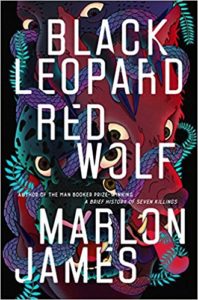 Black Leopard, Red Wolf by Marlon James (Riverhead Books, February 5, 2019)
The release this past week of the cover image of the first book in The Dark Star trilogy has reignited my rabid excitement for this book! Marlon James is amazing, so I expect this fantasy trilogy is going to be OUT. OF. SIGHT.
What I'm reading this week.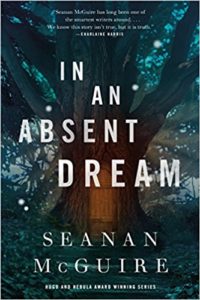 In an Absent Dream (Wayward Children) by Seanan McGuire
We Are Legion (We Are Bob) by Dennis E. Taylor
Here to Stay by Sara Farizan
You Don't Know Everything, Jilly P! by Alex Gino
The Ruin: A Novel by Dervla McTiernan
And this is funny.
Stabbing people with a fork is wrong. Still…
Trivia answer: Maya Angelou.