This edition of Today in Books is sponsored by Diode Editions.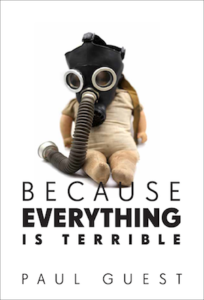 ---
#Cockygate Developments
In the chronicles of #cockygate, a judge has denied a motion by romance writer Faleena Hopkins requesting a preliminary injunction to prevent the publication of some books that include the word "cocky" in the title. After obtaining a trademark registration of the word "cocky," the author began working to block the sale of romance novels that use the word in their titles. Although I'm sure many, particularly those financially affected by this trademark battle, wish the whole thing would go away, we'll likely hear more on the lawsuit.
Linking Classics To The Incel Movement
A piece in The Guardian looked at possible intersections between literary classics and the incel movement. The article considers the glorification of male sexual frustration in classics such as Hamlet, Great Expectations, and The Great Gatsby, and the celebration of people like Elliot Rodger (the perpetrator of the Isla Vista killings that were motivated by Rodger's hatred of women) among members of the involuntarily celibate community.
Need Another Reason To Read? SCIENCE
A new study published in the Journal of the American Medical Association suggests reading may help prevent dementia. Researchers conducted the study using a sample size of 15,582 people from Hong Kong, age sixty-five and up, and discovered that readers' risk of developing dementia was significantly lower than non-readers.
Don't forget we're giving away $500 to the bookstore of your choice! Enter here!