Welcome to the second day of the rest of your week. And happy Legendary day to all you Caraval fans! That's right it's Tuesday, which means it's time for new boooooooooks! I have a few awesome books for you below and you can hear about several more great titles on this week's episode of the All the Books! Amanda and I talked about a few amazing books we loved, including I Felt a Funeral, In My Brain, From Twinkle, with Love, and more.
---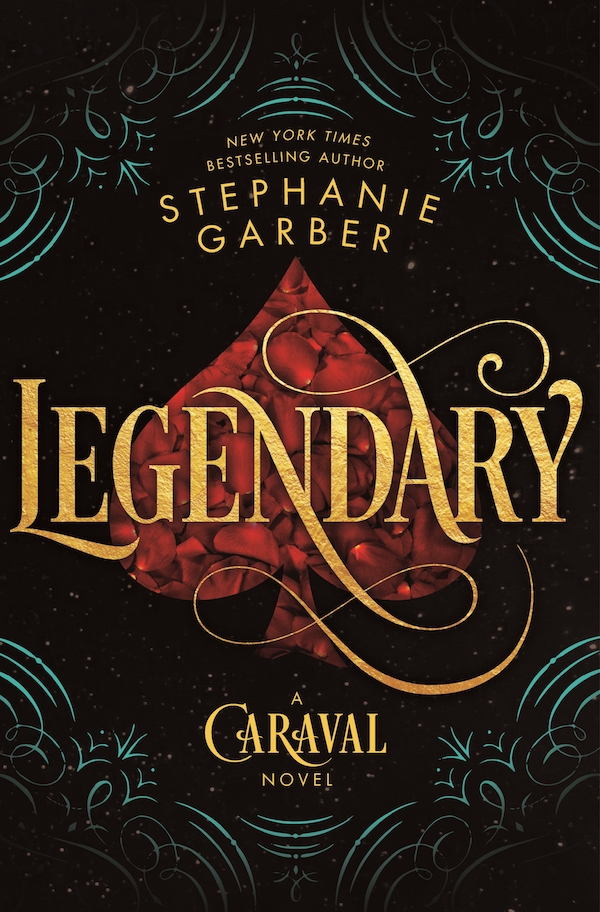 Sponsored by Flatiron Books and Legendary by Stephanie Garber
After being swept up in the magical world of Caraval, Donatella Dragna has finally escaped her father and saved her sister Scarlett from a disastrous arranged marriage. The girls should be celebrating, but Tella isn't yet free.  She made a desperate bargain with a mysterious criminal, and the time to repay the debt has come.
---
I also wanted to give you a heads up that next Tuesday there are more amazing new books coming out than any day yet this year, so you'll wanna go ahead and clear your schedule now. I'll write you a note, if you need one. SO MANY BOOKS.
PS – Don't forget we're giving away $500 to the bookstore of your choice! Enter here by June 21st!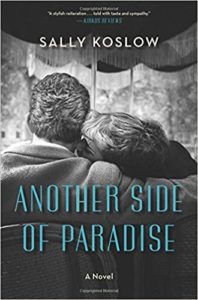 Another Side of Paradise by Sally Koslow
A fictional account of the doomed relationship between the famous writer F. Scott Fitzgerald and Hollywood gossip columnist Sheilah Graham. In 1937, as Fitzgerald's career fizzled and his wife, Zelda, remained confined to a clinic, he and Graham struck up a romance that lasted until his death three years later. Koslow has put a lot of love into their tragic story.
Backlist bump: Call Me Zelda by Erika Robuck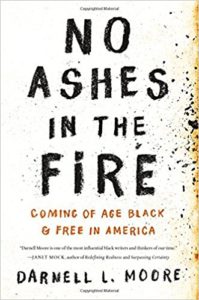 No Ashes in the Fire: Coming of Age Black and Free in America by Darnell L Moore
When journalist Moore was fourteen, he was the victim of a hate crime, nearly burned a life from a gang of neighborhood boys as he walked home from school. This is his story, a sort of investigation into his own life, about how that experience, as well as growing up in New Jersey, and his work as a leading Black Lives Matter activist, has shaped him.
Backlist bump: Between the World and Me by Ta-Nehisi Coates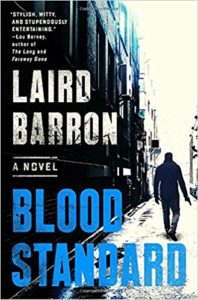 Blood Standard (An Isaiah Coleridge Novel) by Laird Barron
The crime fiction debut of sci-fi/fantasy author Barron! It's a hardboiled mystery featuring a disgraced mob enforcer named Isaiah, who is exiled by his boss to upstate New York after messing up big time. Isaiah attempts to go straight and lawful and live life under the radar, but when a girl goes missing in his town, he's not going to let the criminals get away with it.
Backlist bump: The Deep Blue Good-by: A Travis McGee Novel by John D. MacDonald 
That's it for me today – time to get back to reading! If you want to learn more about books new and old (and see lots of pictures of my cats, Millay and Steinbeck), or tell me about books you're reading, or books you think I should read (I HEART RECOMMENDATIONS!), you can find me on Twitter at MissLiberty, on Instagram at FranzenComesAlive, or Litsy under 'Liberty'!
Stay rad,
Liberty