This edition of Today in Books is sponsored by The Plastic Magician by Charlie N. Holmberg.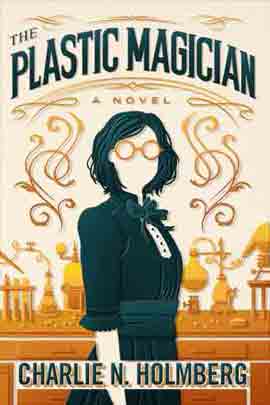 ---
Shirley Jackson, Coming To A Theater Near You
Look out for a Shirley Jackson psychological thriller on the big screen. Elisabeth Moss and Michael Stuhlbarg will star in Shirley, a film about the life and work of The Haunting of Hill House author. The film is based on Susan Scarf Merrell's novelization of Jackson's life, Shirley: A Novel. Moss will play Jackson herself, and Stuhlbarg will play the author's husband, literary critic Stanley Edgar Hyman. Details about the film are minimal for now, but we do know Moss is also producing and Josephine Decker is directing.
Stan Lee Alleges Theft Of Rights To Name And Likeness
Stan Lee is suing POW! Entertainment, alleging that his former company tricked him into signing away rights to use his name and likeness. The Marvel creator claims that POW!'s co-founder and its CEO brokered a "sham deal" to sell the company to China-based Camsing without disclosing the terms of the deal to Lee. POW! Entertainment denies the allegations and has stated that the company will have the evidence to prove their case in court.
An Oldie From Bookish Danzig
Okay, this isn't exactly news, but if you've ever wanted to go on a tour of Danzig's library, now's your chance. The A.V. Club took us back in time with this 1990 VHS snippet of shirtless Danzig giving viewers a look at his book collection.