Happy Monday, readers! I enjoyed a lovely vacation and read a ton of great books that I will be sharing all over Book Riot and the internet in the coming months. But I am also happy to be back! Today I have a bunch of fabulous book-related news for you. I hope everything in your world is marvelous and you're reading something wonderful. Enjoy your upcoming week, and be excellent to each other. – xoxo, Liberty
---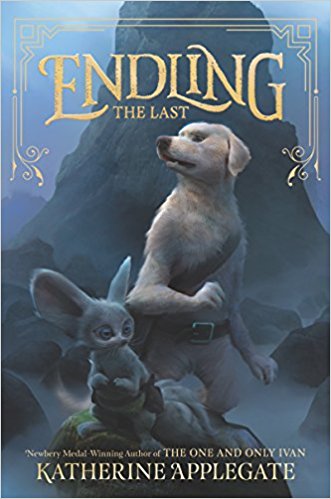 Sponsored by Endling #1: The Last by Katherine Applegate, the bestselling author of The One and Only Ivan!
Byx is the youngest member of her dairne pack, a rare doglike species. Rumored to have remarkable abilities, dairnes have been hunted to near-extinction in the war-torn kingdom of Nedarra. When her pack is lured into a trap and wiped out, it seems Byx may be the last of her species: an endling.
As Byx sets out on a quest to find a safe haven—and perhaps even another of her kind—she meets new allies, who each have their own motivations for joining her. They begin as strangers and grow to be their own kind of family, and together they will uncover a secret that will threaten the existence of not just the dairnes, but every other creature in their world.
---
P.S. Don't forget that Book Riot is giving away 15 of the year's best mysteries so far! Enter to win here.
Here's this week's trivia question: What classic novel features the villainous Cathy Ames?
Deals, Reals, and Squeals!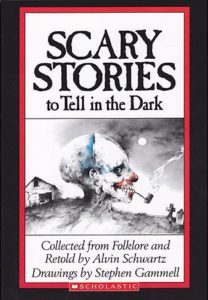 Guillermo del Toro is making a film of Scary Stories to Tell in the Dark!
Reese Witherspoon announced her first book: Whiskey in a Teacup.
Sisterhood Of The Traveling Pants 3 is going to happen.
Cherie Dimaline's award-winning novel, The Marrow Thieves, is coming to the small screen.
Series based on The Alchemist by Paulo Coelho is in the works.
Hulu has renewed The Handmaid's Tale for a third season.
Octavia Spencer is turning Are You Sleeping? into a series (which is being produced by Reese Witherspoon.)
Yesssssssss: Lydia Millet's Sweet Lamb of Heaven is going to be a film.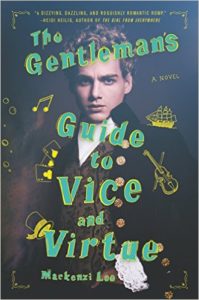 And so is Mackenzi Lee's Gentleman's Guide to Vice and Virtue!
Sony Pictures Television acquires Wattpad story Death Is My BFF.
Jenny Slate, Alex Sharp, Zach Galifianakis, Gillian Anderson to star in the adaptation of Rebecca Dinerstein's The Sunlit Night.
Jasper Fforde announced a new book: Early Riser.
Hold on to your Achilles tendons: John Lithgow has joined the Pet Sematary remake.
Roomies by Christina Lauren in getting a big screen adaptation.
Cover Reveals
Alyssa Cole shared the cover for An Unconditional Freedom, the last book in the Loyal League series. (Kensington, February 26, 2019)
Leigh Bardugo revealed the cover for King of Scars! (Imprint, January 29, 2019)
Josiah Bancroft shared the cover for The Hod King. (Orbit, December 4)
Check out the gorgeous hardcover editions of the Binti trilogy! (Tor.com, July 24)
Happily Ever After has the cover reveal of Courting Darkness by Robin LaFevers. (HMH Books for Young Readers, February 5, 2019)
Here's the first look at Sarah Pinsker's collection Sooner or Later Everything Falls into the Sea. (Small Beer Press, March 2019)
And The Mary Sue debuted the cover of In An Absent Dream, the fourth book in Seanan McGuire's Hugo and Nebula Award-winning series The Wayward Children. (Tor.com, January 8, 2019)
Sneak Peeks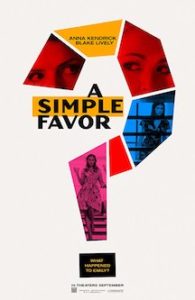 Here's the first trailer for A Simple Favor, based on the novel by Darcey Bell.
Here's the first look at Strange Angel, about rocket scientist and occultist Jack Parsons, and loosely based on the book by George Pendle.
Here's the new trailer for Ant Man and The Wasp.
Here's a peek at Kiernan Shipka at Sabrina, from the upcoming Netflix series.
Book Riot Recommends 
At Book Riot, I work on the New Books! email, the All the Books! podcast about new releases, and the Book Riot Insiders New Release Index. I am very fortunate to get to read a lot of upcoming titles, and I'm delighted to share a couple with you each week!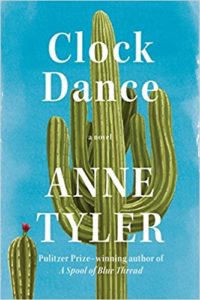 Clock Dance by Anne Tyler (Knopf, July 10)
A new Anne Tyler novel is a thing I live for. I find reading her to be like being enveloped in a warm, fuzzy blanket. Her writing is so lovely and calming. This new novel is about a older woman, who has lived a relatively safe and uneventful life, who makes an impulsive decision to fly across the country, based on an unexpected phone call from a stranger.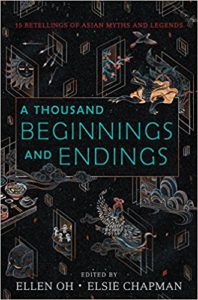 A Thousand Beginnings and Endings by Ellen Oh and Elsie Chapman
Fifteen wonderful stories reimagining the folklore and mythology of East and South Asia, written by such amazing authors as Renée Ahdieh, Sona Charaipotra, Preeti Chhibber, Melissa de la Cruz, Julie Kagawa, Cindy Pon, and Alyssa Wong. This beauty was compiled by the team behind We Need Diverse Books.
What I'm reading this week.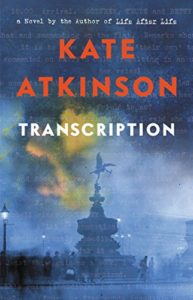 Transcription by Kate Atkinson
Bad Man by Dathan Auerbach
This Body's Not Big Enough for the Both of Us by Edgar Cantero
All You Can Ever Know: A Memoir by Nicole Chung
The Wicked King by Holly Black
Non-book-related recommendation.
Two words: Collateral is worth watching for Carey Mulligan's performance alone. Her acting is jaw-dropping.
And this is funny.
Author Sam Sykes has made up his own titles for some seriously dark episodes of Friends.
Trivia answer: East of Eden by John Steinbeck.