Well, folks. The universal conversation on racism continues, and so it goes in romance. But we do have some exciting new things to talk about!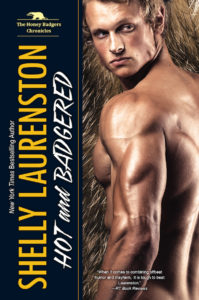 "Kissing Books" is sponsored by Hot and Badgered by Shelly Laurenston from Kensington Publishing Corp.
In the first of a brand new paranormal romance series about three outrageously snarky sisters, New York Times bestselling author Shelly Laurenston returns to the shape-shifters genre and the animal her readers have been clamoring for since the release of her fan-favorite novel, BITE ME: the fearless honey badger!
---
News and Useful Links
There has been quite a bit of social media chatter around this transcribed presentation by Elizabeth Kingston, which was originally given at Researching the Romance, a conference held at Bowling Green last week.
(If you're interested in other happenings from that conference, check out #bgsuromcon18 on twitter.)
This list on goodreads has some great examples of romances featuring people fighting for various kinds of social justice, actively or interpersonally. Do you know others that could be added?
NEW ALISHA RAI ANNOUNCEMENT! I couldn't have been the only one who finished Hurts to Love You with a need for more of my girl Rhi, right? Well, she's kicking off a new Forbidden Hearts spinoff series, and I need it to be then, right now.
Finally, how about a little Q&A with Courtney Milan?
Deals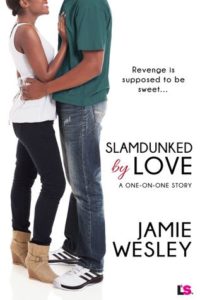 Jamie Wesley's Slamdunked By Love is 2.99. It's always nice to see sports romance featuring black players. In any sport.
A Seditious Affair by KJ Charles is 1.99!
If you haven't yet acquired it, Talia Hibbert's The Princess Trap is 2.99! It's a great intro to this fabulous new author, who apparently just…can't stop writing.
Rachel Van Dyken's The Matchmaker's Playbook is 1.99. Read it, then check out the adaptation on Passionflix!
Rhythm, Chord, and Malykhin by Mariana Zapata is 1.49 right now.
Maybe you've been hearing a lot of chatter about Kit Rocha's Ivan? Start the series with Ashwin, which is 99 cents!
Over on Book Riot
I wrote about my mom's vacation reading. It was the idyllic romance reader's vacation (and well deserved)!
Do you go to library book sales? How about a survival guide?
And don't forget to enter to win 15 of the year's best mysteries so far!
Recs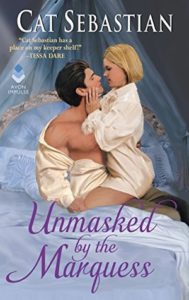 Unmasked by the Marquess
Cat Sebastian
Let me start by saying thanks to reader Marianne for pointing out a misstep I made last week: in my zeal to announce Cat Sebastian's first non-M/M novel, I called this one M/F, which it isn't. It's distinctly in the M/NB category. I apologize if anyone was hurt by my inadvertent erasure of this protagonist's identity.
Okay, on to the story! Unmasked by the Marquess brings us the story of Alastair and Charity, two people trying to get things done and move on with their lives. For Alastair, it's to get his family's reputation back in order after his father destroyed it. For Charity, living as Robert Selby, it's to get her sister married and fade into the woodwork. Unfortunately for their plans, they cross paths. While their first meeting leaves much to be desired, Alastair finds himself drawn to Selby in ways that are very inconvenient. Not to mention, his younger brother is one of those seeking the affection of Selby's sister.
In what is becoming regular fashion, Cat Sebastian weaves a spectacular tale of real people in a time that can leave a reader oversaturated relatively easily. While Charity is a trailblazing character, the first nonbinary protagonist I have ever crossed in a historical romance, the Marquess of Pembroke himself is a noteworthy romance hero as well: older, staid, bisexual, and bespectacled. Not a duke, though still a peer of the realm. The two of them together are pretty magical. You won't want to miss them.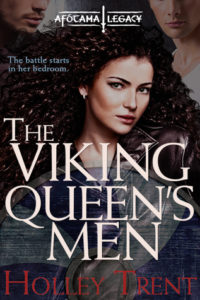 The Viking Queen's Men
Holley Trent
Twitter is funny, sometimes. Sometimes, romance twitter accidentally causes book clubs. In this case, someone exclaimed about this book, and then more people did, and then someone shared that it was a very low price on Amazon, and here we are. I haven't read a good contemporary fantasy romance in a while, and this one checked off quite a few of my boxes. A matrilineal society right in the middle of the desert. A woman flailing with new and unknown responsibilities. Two men who are right for her, and whose only goals are to make her happy. Yeah, this was a good one for me. It might have been the first on the path to Holley Trent completion I set out for after One in Waiting, but it will definitely not be the last, and the Afótama series is a good place to start.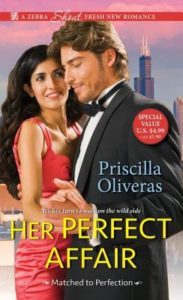 Next up, Her Perfect Affair by Priscilla Oliveras. This is the pairing I was drooling for at the end of His Perfect Partner, and I'm glad to have gotten it so quickly. If you haven't read either book, now is definitely a good time. Also, if you prefer books more on the sweet scale than the super smexy books I've been discussing recently, His Perfect Partner is one of those books in which you don't realize there isn't any sex until you've reached the end. Or maybe you do, I don't know, but I was surprised to realize how much it didn't matter to me in the course of things. We'll see if Her Perfect Affair is the same.
New and Upcoming Releases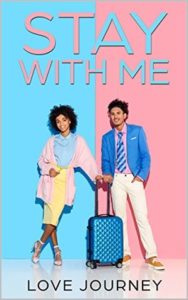 Stay With Me by Love Journey (I know nothing about this book but I LOVE the cover!)
High Heels and Haystacks by Erin Nicholas
Startup Fiance by Shilpa Mudiganti
Rebel Heir by Vi Keeland and Penelope Ward
Misadventures with a Rookie by Toni Aleo
A Match Made in Bed by Cathy Maxwell
My Oxford Year by Julia Whelan (April 24)
As usual, catch me on Twitter @jessisreading or Instagram @jess_is_reading, or send me an email at jessica@riotnewmedia.com if you've got feedback or just want to say hi!