Today in Books is sponsored by Ebb & Flow by Heather Smith from Kids Can Press: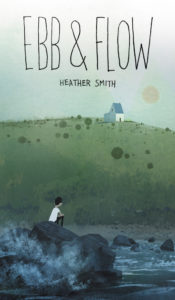 ---
A New Study Finds Patterns in Bestselling Books
A study of the New York Times bestseller lists found that there are predictable factors that made a book more likely to become a bestseller. Books that are fiction, released around Christmas, and fall in the mystery or thriller category tend to have a better chance of making the list. Also in the finding, fiction authors are more likely to repeat as bestsellers than non-fiction authors, though a non-fiction bestselling title tends to spend longer on the list.
Our Bodies, Ourselves to End 40-Year Print Run
The once-revolutionary Our Bodies, Ourselves will be going out of print after more than 40 years. The book came out to much acclaim and controversy (and an impressive 250,000 copy initial print run) in 1973. The small non-profit that controls the title says that they can no longer afford to publish updates to the title.
Adapting J.D. Salinger in Iran
One of the side-effects of the chilly relations between the U.S. and Iran is that U.S. copyright doesn't apply to Iran. And so while J.D. Salinger's well-known hatred of Hollywood has long prevented Western film adaptations of this work, there has been at least one major Salinger adaptation in Iran: Pari (1995) from Iranian filmmaker Dariush Mehrjui, based on Franny and Zooey.