Today's Riot Rundown is sponsored by School for Psychics by K.C. Archer.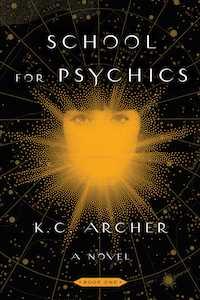 School for Psychics is the first book in a new series starring a young woman with extraordinary abilities who must decide whether she will use her skills for good—or not.
Teddy Cannon isn't your typical twenty-something woman. She's resourceful, bright, scrappy. She's also psychic. After a series of bad decisions and a run-in with the police, she finds herself at an elite facility where students are trained to use their skills to protect America, and the world.
But just as Teddy feels like she's found where she belongs, a dangerous mission causes her to question everything…